Vision
To deliver actionable, high quality, contemporary investment guidance, at an affordable price.
Mission
We strive to offer our subscribers the best model portfolios on a risk/return basis, backed up by educational, entertaining, and interactive investment content and analysis.
History
Fascinated by the emergence of a new asset class, but unsure how to make sense of it, Charlie Morris and Mark Griffiths started CryptoComposite in 2013 with the aim of analysing the bitcoin blockchain. Charlie was a multi-asset fund manager at HSBC at the time, and Mark, a highly experienced, award-winning full-stack developer.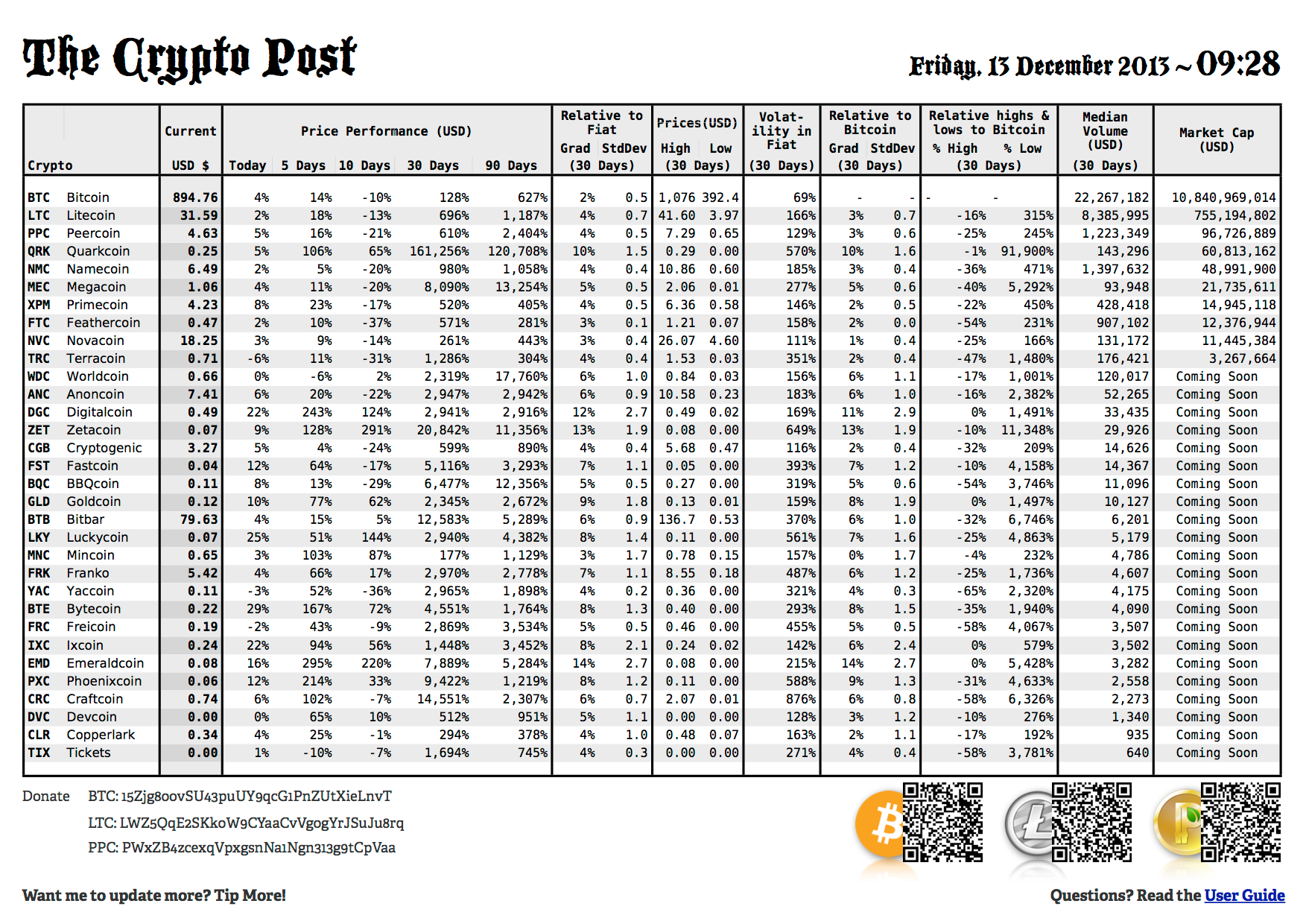 Their first principle was to deliver reliable and trustworthy data. If data is unsound, then so is every conclusion that springs from it. Charlie's investment process, whether in traditional markets or crypto, has always been underpinned by meticulous attention to what the data is saying and blocking out the noise. Mark was the perfect person to extract the data and interpret it.
That first principle of delivering trust and competence has remained integral to our journey since. In 2020, Charlie Erith, with twenty years' of experience trading Asian equities, joined to establish ByteTree Asset Management to utilise ByteTree's data and research to deliver institutional-grade investment products for digital assets. In January 2021, the Bitcoin & General Fund was launched, giving professional investors long-only exposure to liquid crypto assets. In 2022, ByteTree's BOLD Index, which combines bitcoin and gold on a risk-adjusted basis, became investable via the 21Shares ByteTree BOLD ETP, which trades on multiple exchanges throughout Europe. This radical new product, designed as a portfolio diversifier, is the first of its kind in the world.
Meanwhile, in June 2021, ByteTree.com launched ByteTree PREMIUM, a subscription research business delivering actionable investment commentary and model portfolios. ByteFolio, a crypto newsletter containing a model portfolio which aims to outperform bitcoin, was the first product to be introduced. Then in August 2022, Robin Griffiths and Rashpal Sohan brought the celebrated Adaptive Asset Allocation newsletter onto the platform. Shortly after, in October 2022, Charlie Morris commenced publication of The Multi-Asset Investor, a continuation of the widely followed Fleet Street Newsletter, of which he had been an editor since 2016. None of this would have been possible without the arrival of Laura Johansson, who joined in 2019 to drive the company's marketing initiatives and manage the publication of all the content.
Throughout this time, Mark was expanding and enhancing the ByteTree Terminal. With the help of John Sweeting, who joined in 2018, we have developed numerous tools designed to help investors visualise and measure bitcoin, gold and ETFs. These include Charlie Morris' gold valuation model, fund flow information for gold, Bitcoin and Ethereum, and our proprietary, real-time, bitcoin on-chain data. Of note is that two valuation metrics used in the bitcoin world were originally devised by Charlie Morris, namely the Network Value to Sales ratio, and Miner's Rolling Inventory.
In October 2021, the ByteTrend tool was launched on the Terminal, giving investors a means to understand the power of trends and identify winners and losers. ByteTrend now covers crypto, traditional ETFs and commodities.
Products
ByteTree is a platform for financial investment content.
ByteTree PREMIUM subscribers receive regular newsletters containing model portfolios in specialist areas. The ByteTree.com website contains a library of historic content, as well as data and investment analysis tools designed to help investors gain a more thorough understanding of trends and valuations across different asset classes.
Model portfolios are only available to PREMIUM subscribers.
We also publish regular free content, which is designed to provide insights in certain specialist areas. We hope that readers of the free research will appreciate the quality that we produce and upgrade to become PREMIUM subscribers.
There are four model portfolios received by PREMIUM subscribers:
The Soda Portfolio. This is the first of the two model portfolios published in The Multi-Asset Investor (TMAI) every week. Soda is a long-term, low-turnover portfolio investing in funds, exchange-traded funds (ETFs) and investment trusts. The instruments traded are liquid and can generally be found on popular investment platforms. It is the lower risk of the two portfolios.
The Whisky Portfolio. This is a tactical, actively traded portfolio investing in stocks in the FTSE 350 Index, investment trusts, global ETFs and alternative assets like precious metals and bitcoin. Like Soda, the recommended assets can be found on popular investment platforms. As the name implies, it is more adventurous and higher risk than the Soda portfolio.
The Adaptive Asset Allocation portfolio. The AAA model aims to identify the strongest and weakest trending assets at each phase of the business cycle. The model is run monthly, and assets are divided into five distinct groups based on their trend strength: Strongest, Strong, Neutral, Weak and Weakest. The assets to buy each month are the ones labelled as "STRONGEST" and can be traded using ETFs or Managed Funds. The portfolio has a very strong historic track record, but owing to its concentrated nature can be more volatile than Whisky or Soda.
ByteFolio. ByteFolio brings together our crypto research (ATOMIC, ByteTrend and Token Takeaway) and constructs a portfolio with the aim to outperform bitcoin. The portfolio will select a small group of 6 to 12 tokens and size them according to risk factors. Investing in cryptocurrencies is very high risk, and performance is expected to be highly volatile.
How Investing Has Changed
Around 8.3 million people in the UK have savings portfolios of £10,000 or more*. Savers typically manage their liquid savings in one of two ways. They either put money on deposit in a bank or entrust it to a financial adviser to allocate into funds, bonds and equities on their behalf. Often it is a combination of both.
At ByteTree, we believe there is a better way:
First, with bank deposit rates at extremely low levels, depositing money in the bank is a guaranteed way to erode the real value of your wealth. This is especially true when inflation is running hot.
Secondly, modern technology means that it is much easier to manage your own portfolios. Platforms, like Hargreaves Lansdown and AJ Bell, enable anyone to create a savings pool and run it themselves. Investors no longer have to give away a fixed percentage of their savings in fees every year to a middle-man. At ByteTree, we aim to make it interesting and profitable.
ByteTree helps you manage all or part of your savings, on your own.
Is ByteTree For You?
If you are after share tips and short-term trading ideas, ByteTree is probably not the answer.
ByteTree is here to help you manage your investment portfolio. At the end of the day, it doesn't matter whether you have one or two investments that are weak or one or two that are strong.
What matters is the performance of your overall portfolio.
Portfolio construction is a skill. It takes deep knowledge of the vast array of financial instruments and how they behave under different economic circumstances. It takes discipline to hold different assets in the appropriate quantity. It takes a rigorous process to do things differently from the crowd. It takes an understanding of how to manage risk.
At ByteTree, we write newsletters which contain model portfolios because we are prepared to be judged by the evidence. It won't always be wonderful, but over time we believe our processes will deliver results. With Robin Griffiths and Charlie Morris, we are privileged to bring you some of the most respected names in UK investment circles of the last decades.
We also believe that our readers gain a deeper understanding of how the markets work, and we welcome your involvement. Subscribers are encouraged to send in questions and join the ByteTree conversation.
There is plenty to choose from, and we deliver results across the risk spectrum. We offer different subscriptions and bundles that are suitable for any investor. But don't think of it as a cost, think of it as an investment. And if you don't believe me, please take a moment to see what our existing subscribers think about us, here on Trustpilot.
Thanks for getting this far. I would be thrilled to have you join us at ByteTree.