bytefolio
ByteFolio
A model portfolio designed to outperform Bitcoin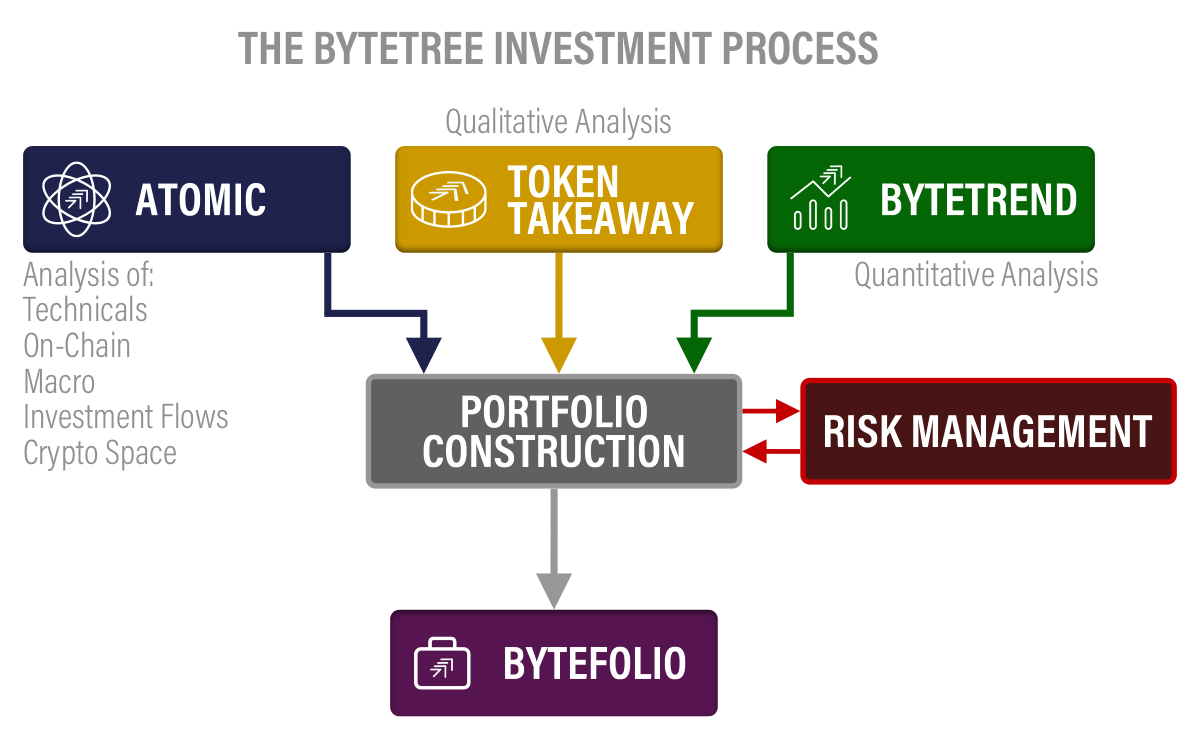 About ByteFolio
ByteTrend identifies the leading trends in crypto and shows us where to look. Then comes Token Takeaway, where our analysts do a deep dive into the project to ensure its credibility. Finally, the opinion from ATOMIC will address the risks. The portfolio will generally be fully invested, but that can fall if the risks are unusually high.
The aim is to outperform bitcoin. We achieve this by selecting tokens that generate higher returns, and take less risk when times are tough. Both of those options will help you to grow your crypto portfolio.
About the Editor
Charlie Morris is the Editor of ByteFolio, with contributions from our in-house crypto analyst team. Fascinated by the emergence of a new asset class, but unsure how to make sense of it, he started to analyse the Bitcoin blockchain in 2013. He is also the Chairman and Chief Investment Officer of ByteTree, which he founded in 2014 as a platform to deliver independent, robust and thought-provoking market analysis.
Prior to ByteTree, Charlie has 25 years of fund management experience and is a pioneer of multi-asset investing. At HSBC Global Asset Management, he launched the Absolute Return Service in 2002, which grew to over $3 billion. Much of that success came from moving away from the crowd and embracing a wider range of asset classes that traditional investors were not familiar with at the time.
Subsequently, Charlie managed the Total Return Fund at Atlantic House Fund Management until June 2020, at which point it was ranked number 1 out of 48 funds in the Trustnet Target Absolute Return Sector. He sits on the investment committee for the Society of Technical Analysis and on the Board of Halkin Services, a renowned investment think tank. He has regularly been featured in leading news publications and has given numerous presentations to investment bodies and Universities.
Prior to a career in finance, Charlie served as an officer in the Grenadier Guards, British Army, having graduated from the Royal Academy Sandhurst in 1994.
Subscribe to ByteFolio
ByteFolio is included in our Crypto, Morris on Markets, Professional Investor and Corporate bundles. Click 'Subscribe' in the menu to get started or change your existing plan in your account settings.
---