Disclaimer: Your capital is at risk. This is not investment advice.
There's lots of talk of an imminent Bitcoin spot ETF launch in the USA, assuming the regulator, the SEC, gives the green light. The crypto space sees this as a game changer as it will enable US financial institutions to invest in Bitcoin and crypto via the stockmarket. We already have these products in Europe and have done so since 2015, and a US endorsement would reinvigorate them. Gold ETFs were launched in 2004, first in Australia, then the UK, and did wonders in making Gold more accessible for investors.
It's important that we have a fertile environment for Bitcoin ETFs. They can already be traded by people living in countries such as the European Union, Switzerland, Israel, Dubai, Australia, Canada, Brazil, Hong Kong and Singapore. When the SEC grants their approval, the world's largest market, the USA, will join the club.
However, it's important to note that not all countries favour them. These excellent products, which provide safe custody for digital assets, are banned in countries with restrictive financial freedom policies, such as North Korea, China, and the United Kingdom. It must be painful having to live in these restrictive regimes.
In the meantime, the rest of the world is buying Bitcoin ETFs, as shown by the inflows. Bitcoin funds just made a new all-time high with 863,434 BTC under management, taking out the old high from April 2022.

Little wonder the price has been so strong of late. Demand for safe havens is growing, and sooner or later, expect Gold to join the party. As it happens, I am speaking on Bitcoin and Gold at an event in London and have been asked to promote the tickets. Join me, I am sure it will be fun.
---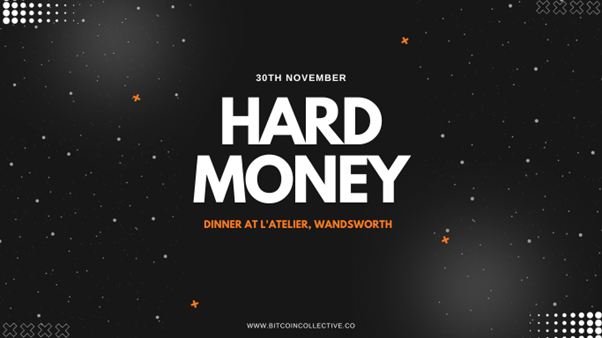 It is a notable time for liquid alternative assets. The Vinter ByteTree BOLD1 Index (BOLD) recently saw a new all-time high in October following strong performance from both Bitcoin and Gold, especially Bitcoin. As the world increasingly embraces Bitcoin, understanding the relationship with traditional assets like Gold is more important than ever. Join Charlie Morris for an insightful talk on how the two can co-exist and complement each other in a diversified investment portfolio.
30 November at 6:30 PM (GMT)
L'Atelier, Wandsworth, London
Hosted by Bitcoin Collective, the Hard Money event brings together an insightful presentation and great networking opportunities over good food and is not to be missed! Only 30 tickets are available, so secure yours before they sell out.
---
A Week at ByteTree
Sensing the renewed vigour in digital assets, ByteFolio boosted exposure to the space, acquiring four new tokens.
In The Multi-Asset Investor, I recommended a European holding company in the Soda Portfolio. It has been trading on the European stockmarket for 60 years and has never had such a wide discount to net asset value since records began. I am a fan of these undervalued conglomerates, as they are well-managed, and swing the risk versus reward in your favour during these uncertain times.
Have a great weekend,
Charlie Morris
Founder, ByteTree