Disclaimer: Your capital is at risk. This is not investment advice.
💡
This issue covers Bitcoin (BTC), Near (NEAR), Ripple (XRP), Stacks (STX), Chainlink (LINK) and Binance.
Today, we make the most significant investment into altcoins we have made for some time. Bitcoin has rallied, and the space is catching up, so we add new tokens to ByteFolio.
Sam Bankman-Fried has been found guilty on all charges and is going down. The positive is that this saga can be put behind us, and crypto can move forward. I'm not sure the market strength has anything to do with that, but it was a cloud that has now passed.
The market believes the Fed has seen rates peak, and this ought to be positive for crypto. The market breadth continues to improve. There are few downtrends, which is encouraging, and we believe it is time to step up.
Bullish 5-star Trends (Dark Blue) in USD on the Rise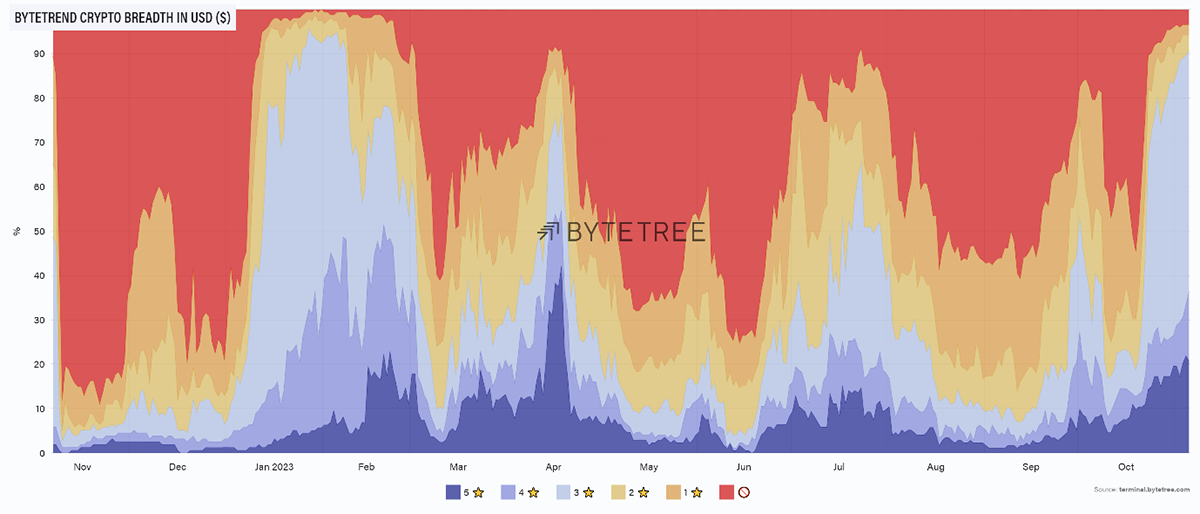 Shakers