Disclaimer: Your capital is at risk. This is not investment advice.
💡
This issue covers ByteTrend (BCA), Polygon (MATIC), Solana (SOL), Exchange-Traded Funds (ETFs), Ethereum (ETH), Tokenised US Treasuries, and UK Regulation.
The ByteTree Crypto Average (BCA) now scores 4 stars. The only missing piece is for the 280-day moving average to turn up, which should happen soon.

It is the equal-weight daily average price change for the top 100 tokens and is therefore a breadth indicator. The below chart shows BCA since 2015, with the background showing the star count. When the trend is positive, it is better to have higher exposure to crypto.

We also see investors buying Bitcoin ETFs, as I highlighted on Friday. These two indicators demonstrate this is a good time to be involved in crypto, and I am delighted that ByteFolio is embracing tokens.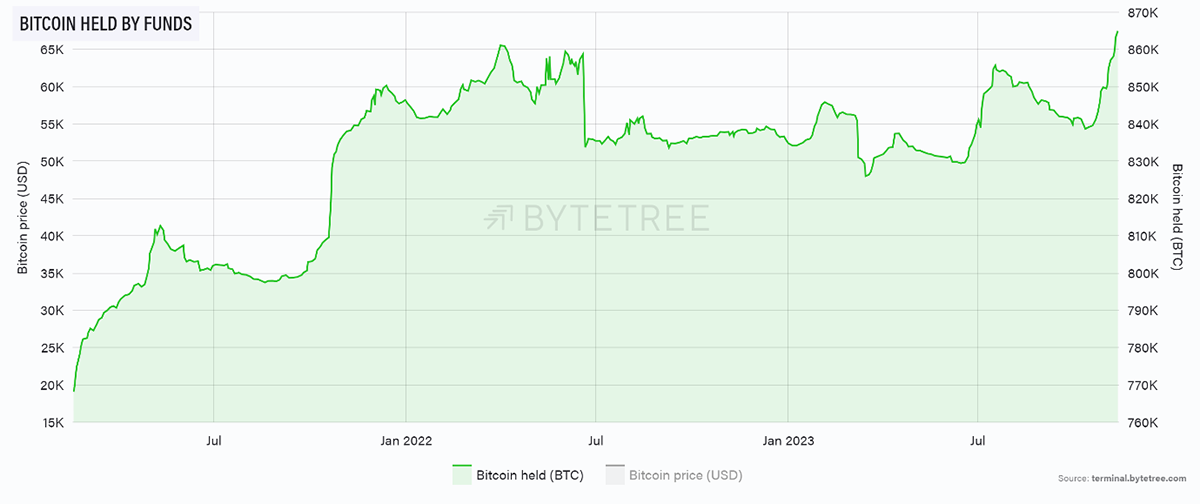 Shakers