Disclaimer: Your capital is at risk. This is not investment advice.
ByteFolio 73;
It is a simple idea, but Bitcoin and the stockmarket have always been correlated, albeit with radically different performance scales. To make the chart work, we need to put Bitcoin onto a log scale. I highlight four occasions where Bitcoin warned of a coming correction in stocks.
Bitcoin and the Stockmarket – with corrections highlighted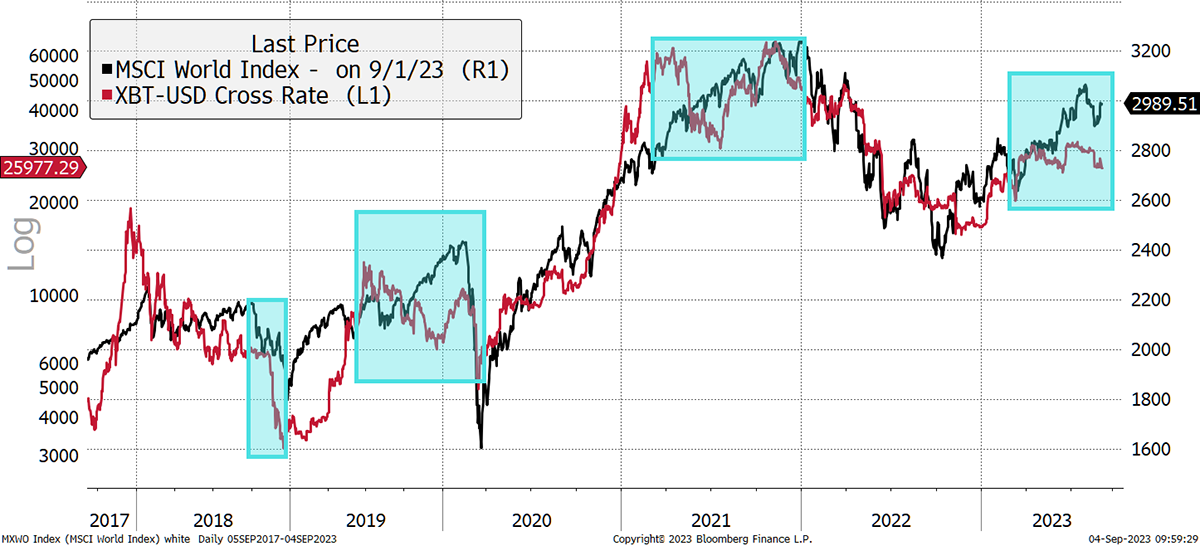 Over the past two years, we once again have a divergence. Despite the huge Bitcoin rally this year, it has diverged with stocks. Is Bitcoin telling us to expect weakness in stocks? It could be.
Last week, it was exciting to hear about the Grayscale ruling against the SEC (more below), but it should have done more than it did. With $26,000 broken again, it is hard to feel elevated, especially when the stockmarket seems to shrug off the escalating bad news.
Bitcoin and the Stockmarket – since 2021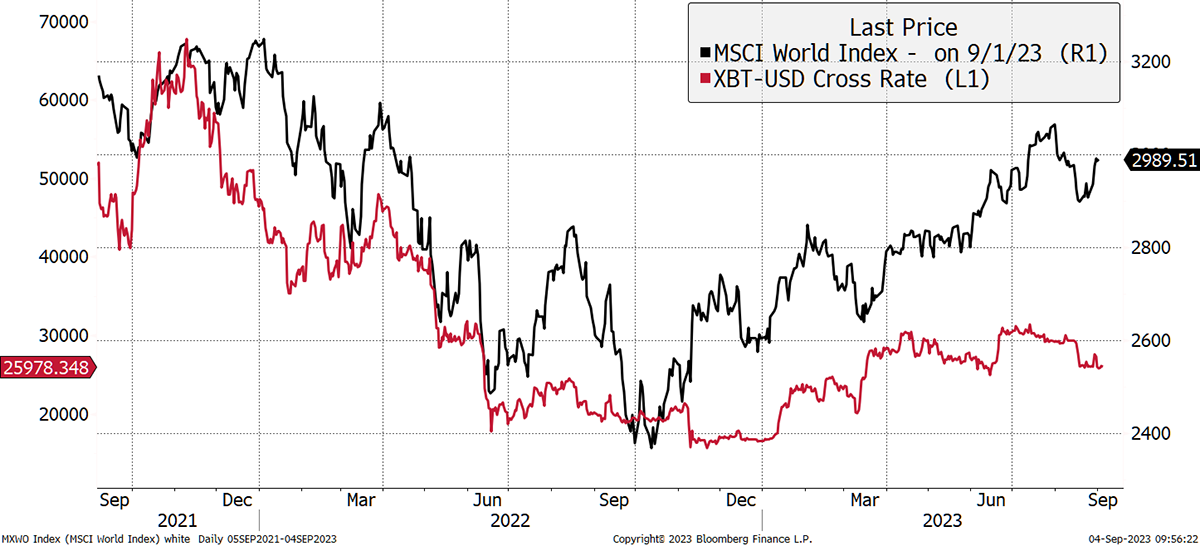 It's still not crypto's time to get excited, which is more likely to be a warning of trouble ahead for equities. Besides, we haven't seen a positive September for Bitcoin for seven years, but at least October follows, which is historically a bullish month.
Action: