Disclaimer: Your capital is at risk. This is not investment advice.
ByteFolio 72;
2023 has not been a good year for crypto exchanges, especially for those in the US. The SEC's crackdown against Binance and Coinbase has greatly affected their US trading volumes, particularly Binance.US, which has almost lost its majority market share.
After processing a high of $1.3bn in trading volume on 9 November 2022, Binance.US is currently witnessing a daily trading volume of $7.2m, marking a staggering 99% decline.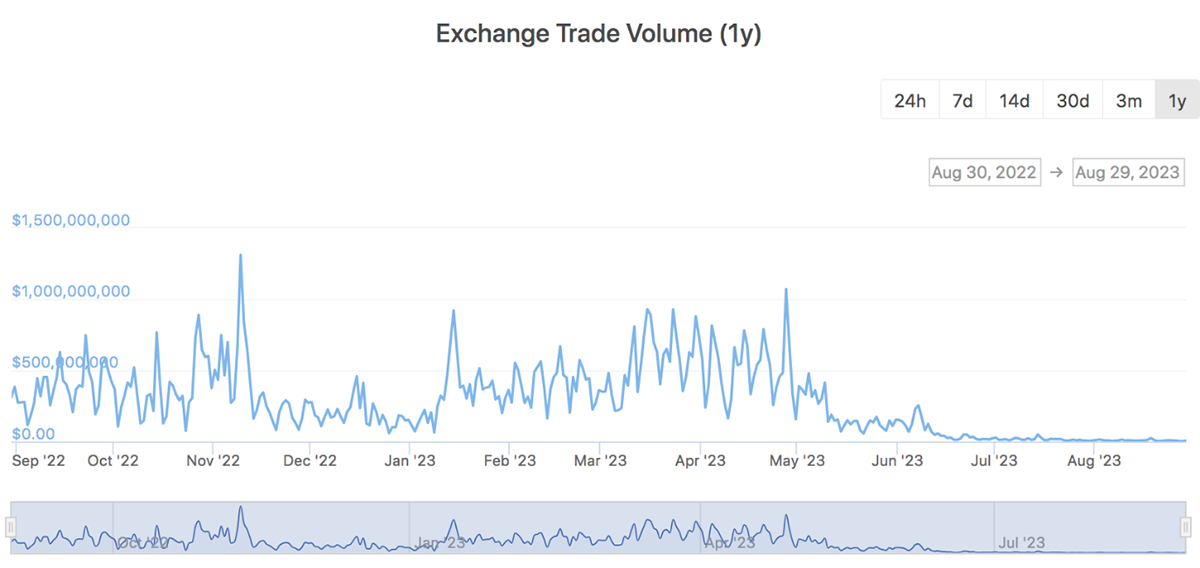 In parallel, Binance, on a global scale, has also encountered similar obstacles, leading to a significant contraction in its worldwide market dominance. More recently, it has faced allegations of facilitating fund transfers from Russia to foreign jurisdictions, disregarding the international sanctions imposed on the country.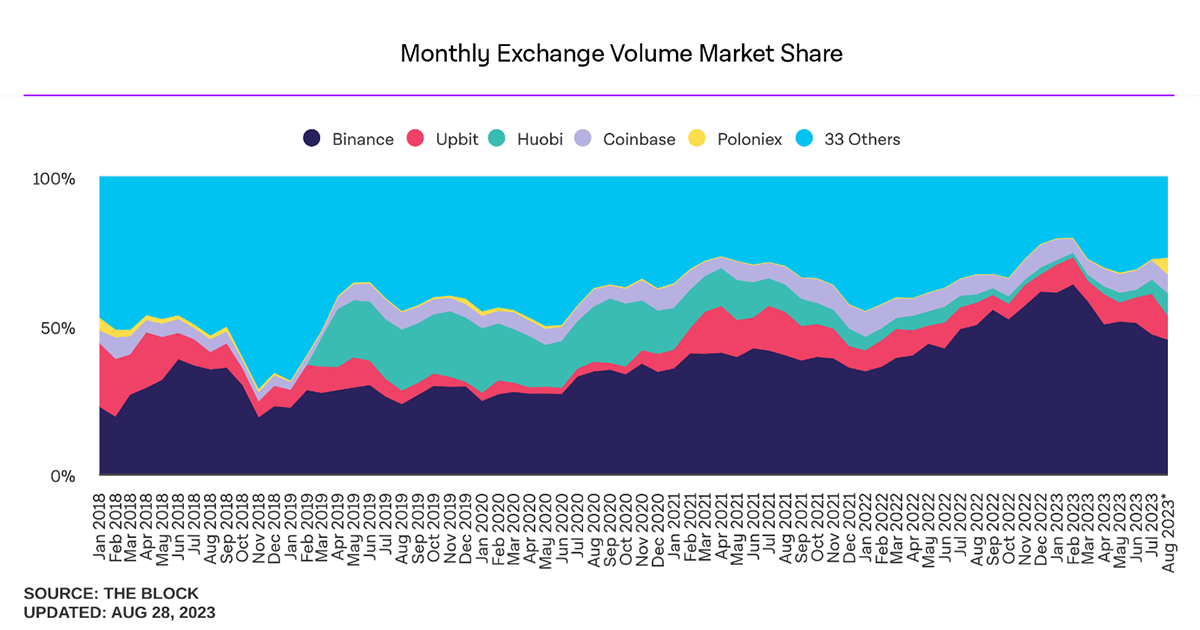 From an all-time high of 63.7% in February this year, Binance's market share now sits at around 45%, marking a 30% decline.
Conversely, exchange-related tokens like OKB, MX, and DYDX exhibit a neutral 3-star ByteTrend score against USD, in contrast to BNB's 0-star score. While BNB's intrinsic value is tied to the BNB Chain, its association with Binance has contributed to its underwhelming price performance.
Action: