Disclaimer: Your capital is at risk. This is not investment advice.
ByteTree's Crypto Leaders
ByteFolio brings together ATOMIC, ByteTrend and Token Takeaway to create ByteTree's model portfolio, known as ByteFolio. This is a selection of crypto tokens, which are weighted according to their risk/reward characteristics. ByteFolio has a modest turnover and will not suit traders. It will appeal to investors who wish to diversify beyond bitcoin, with the aim to beat it.
ByteFolio enjoyed a strong rally this week as altcoins surged in the wake of bitcoin's and ethereum's recoveries. ByteFolio has now reached 9.92 BTC, a sharp jump from 9.59 last week. All holdings, apart from Gatechain (GT), contributed to the strong relative performance, with BCB leading the pack having outperformed BTC by more than 13% over the week.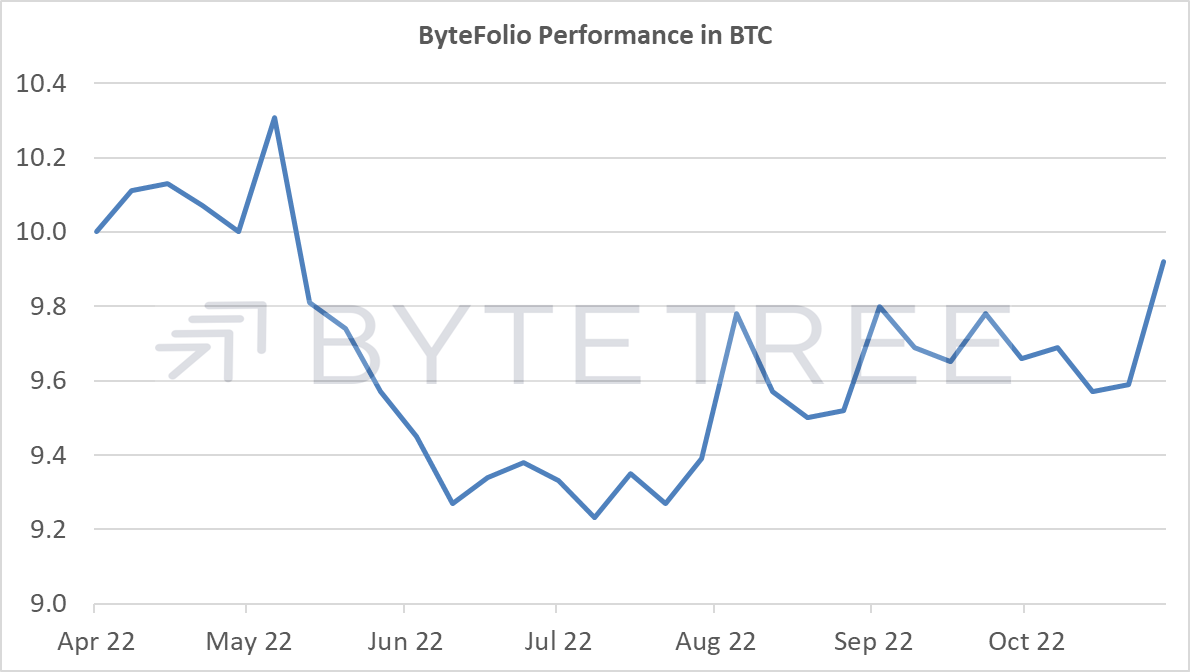 The addition to the ETH position last week was well-timed, with the price having risen over 11% compared to bitcoin since. Ethereum's recovery has been decisive. Two weeks ago it had zero stars on ByteTrend, now it's on 5 stars against bitcoin and 3 stars against the US$. New entry Uniswap rose over 6% against BTC last week and by more than 12% against the US$.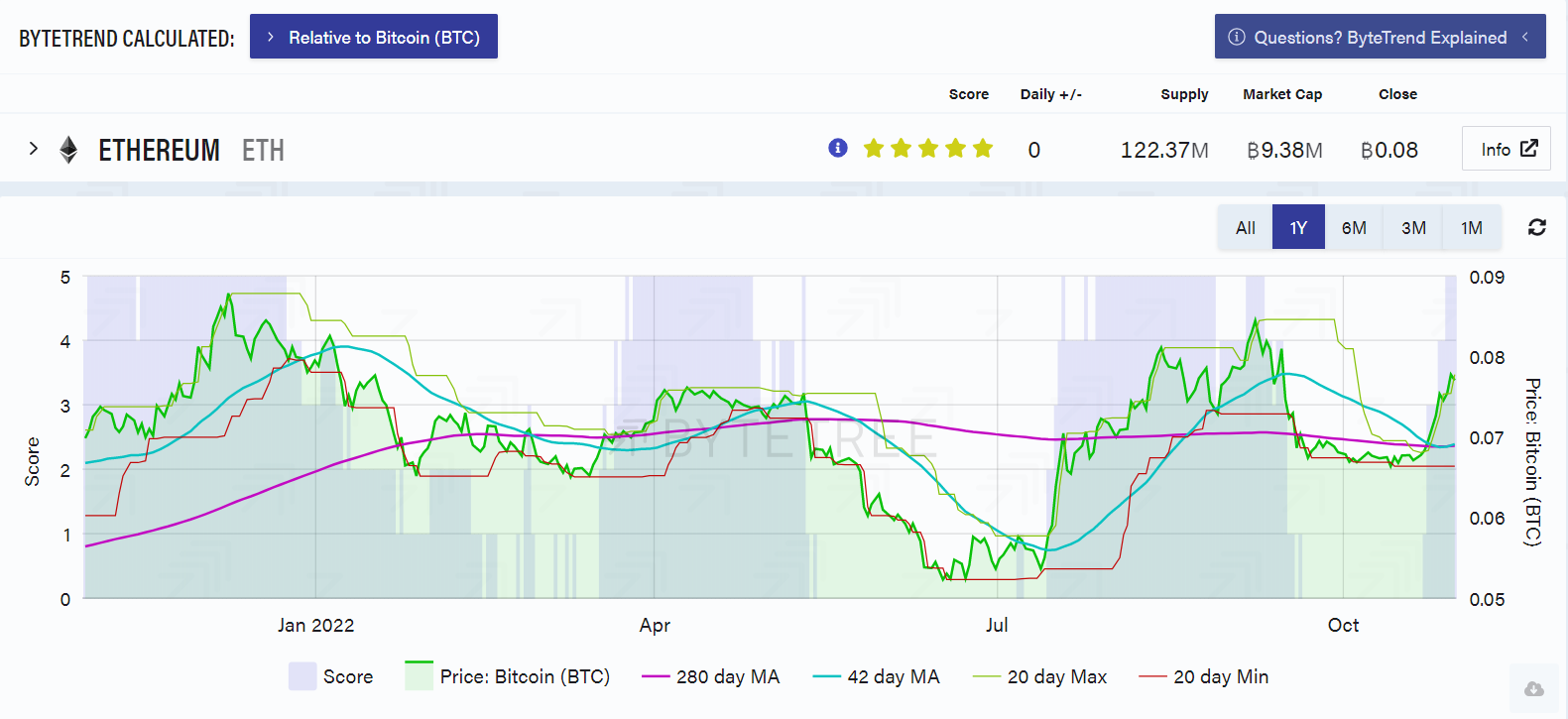 Source: ByteTree. ETH ByteTrend, relative to BTC, over the past year.
One obvious question is whether this rally has legs. While the macro picture has temporarily eased, we note a huge move in Dogecoin, which is the poster child for speculation in the sector. Normally moves like this mark the top of a rally rather than the bottom, although it should be said that Elon Musk's purchase of Twitter will have prompted this bout of enthusiasm, as he is a confessed fan of the meme-coin. There is a loose theory that it might play some part in Twitter if it embraces payments more wholeheartedly in the future. For our part, while we note a big trend shift for DOGE, we will not be chasing the price. It fails our bottom-up assessment.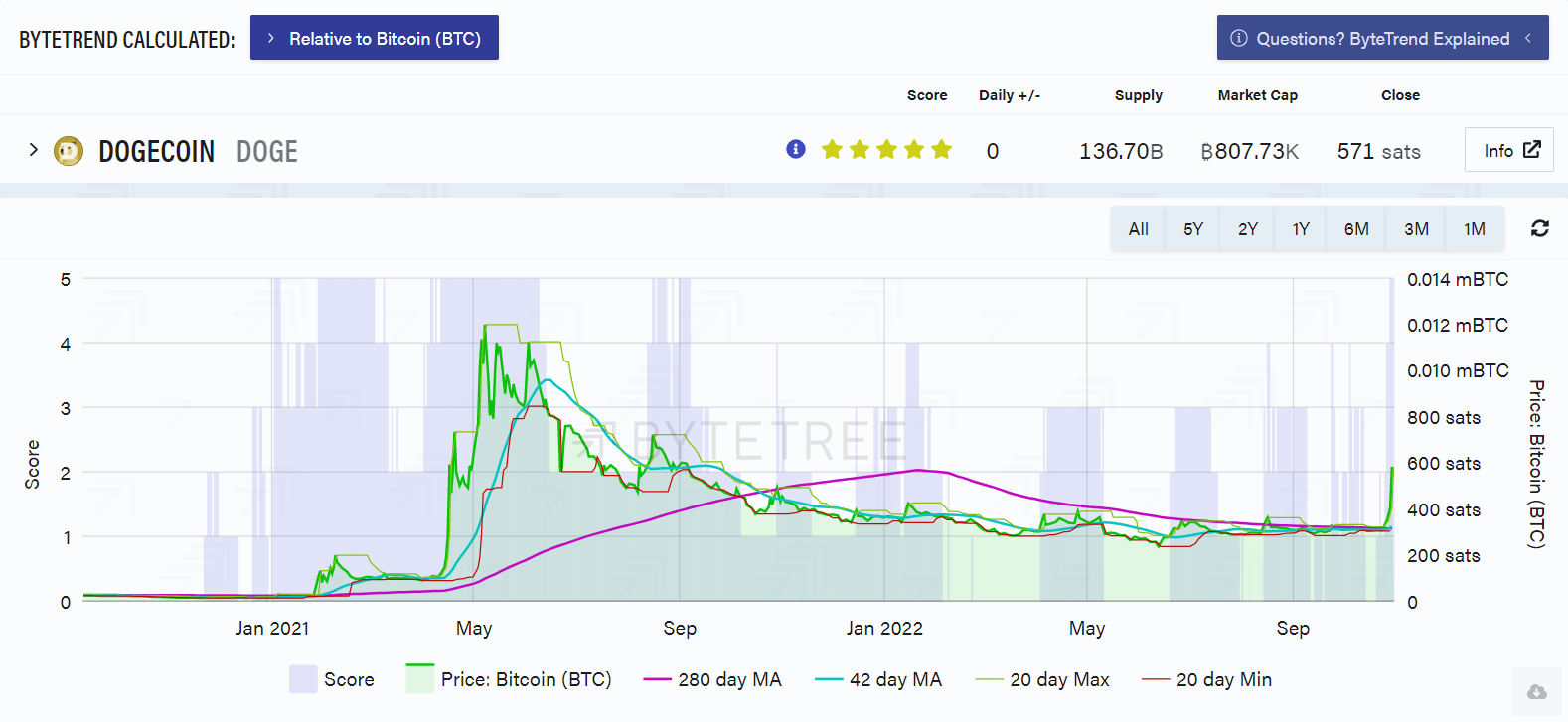 Source: ByteTree. DOGE ByteTrend, relative to BTC, over the past two years.
The portfolio will remain unchanged this week. We've had a sharp move and are happy with the sizing of holdings, which are all behaving well.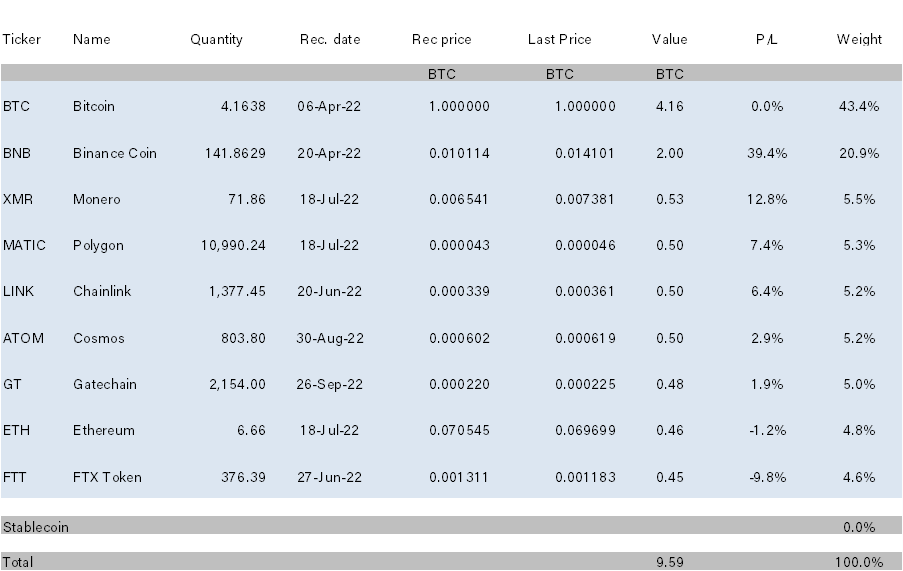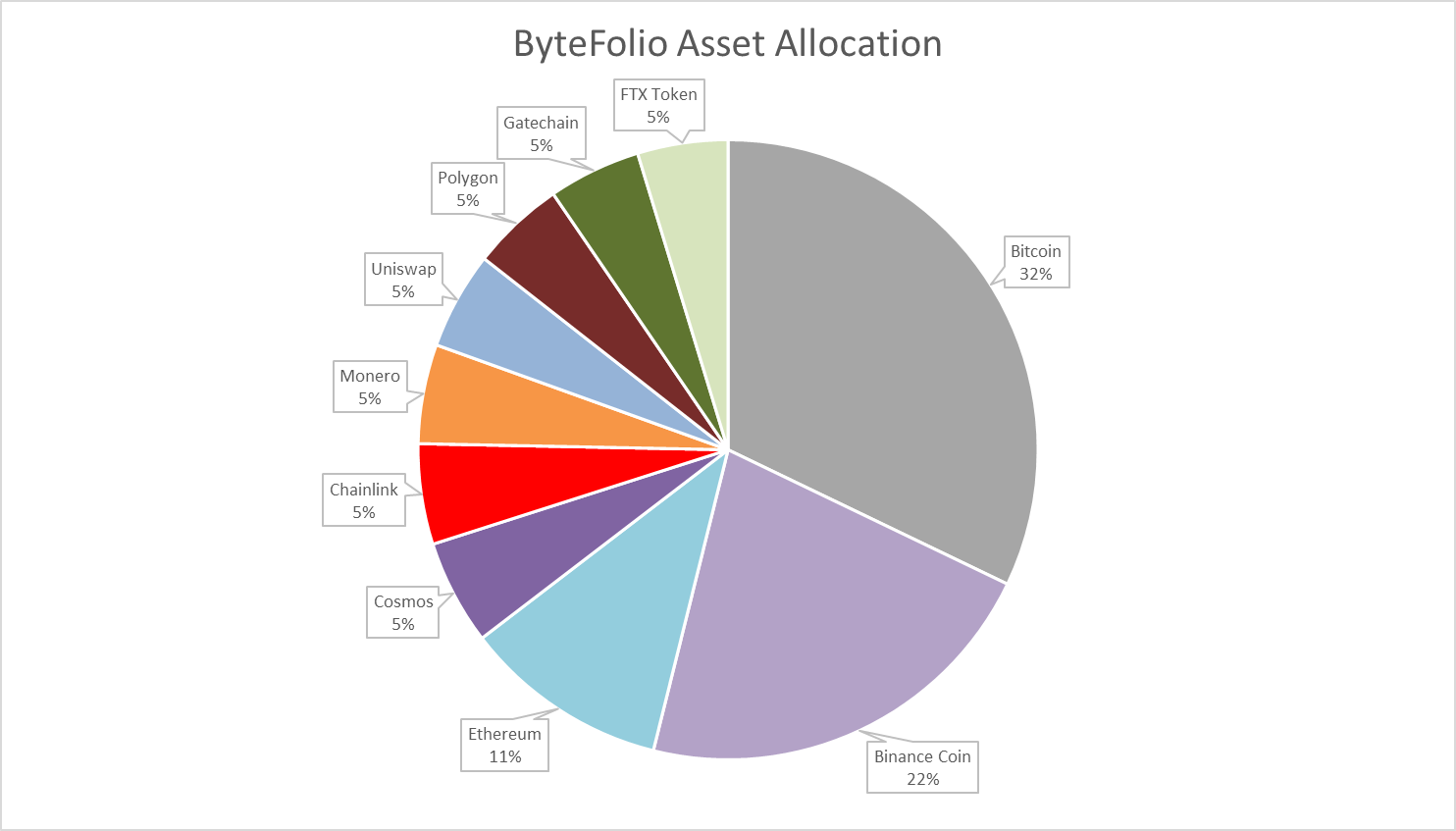 Action: no action