Disclaimer: Your capital is at risk. This is not investment advice.
ByteTree's Crypto Leaders
ByteFolio brings together ATOMIC, ByteTrend and Token Takeaway to create ByteTree's model portfolio, known as ByteFolio. This is a selection of crypto tokens, which are weighted according to their risk/reward characteristics. ByteFolio has a modest turnover and will not suit traders. It will appeal to investors who wish to diversify beyond bitcoin, with the aim to beat it.
ByteFolio remains unchanged this week
It has been another quiet week in crypto, and we remain comfortable with the current large positions in BTC and BNB, which together make up 64% of the portfolio.
But we are always on the lookout for great projects, and our initiation criteria is a 5-star trend, followed by a positive review by our analysts. There are currently 8 coins with 5-star trends in BTC, and ByteFolio holds 3 of them (highlighted).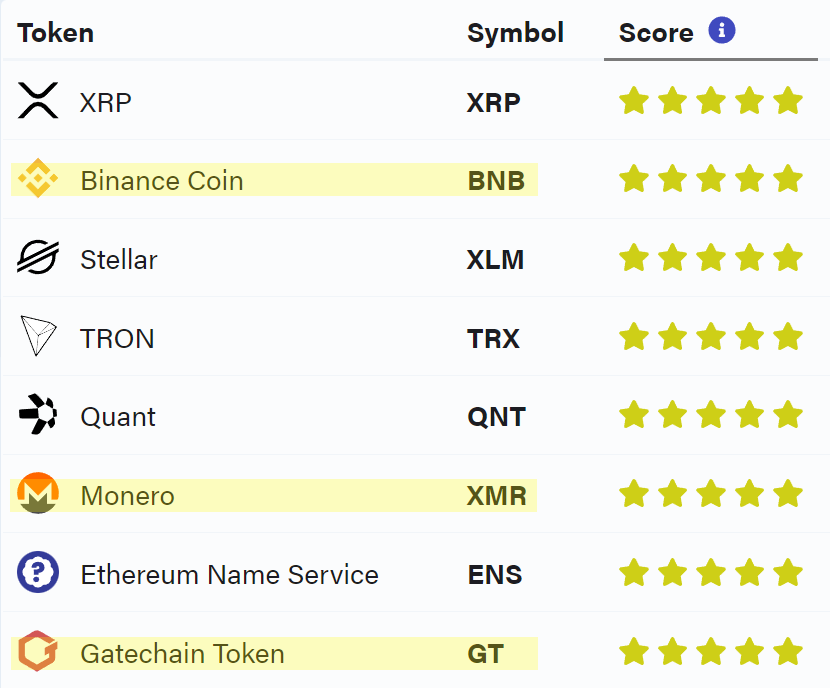 Ripple and Stellar have been rejected on tokenomics. These projects may work, but we do not see the economic value in the tokens.
TRON was recently sold as we were concerned about their stablecoin.
Quant is an interesting project that is performing well, but our analysts are concerned by their lack of transparency. Investor relations do not respond to questions, and it is impossible to validate their claims. If that changes, we may be able to embrace it.
Finally, the Ethereum Name Service is under review, and we will report back to you.
More generally, the crypto space is starting to look resilient compared with traditional financial markets. The ByteTree Crypto Average is holding steady, and the number of 0-star downtrends in the top 100 tokens is decreasing. Let us hope this continues. We wait.

Source: ByteTree. ByteTrend crypto breadth chart, in USD, over the past year.
ByteFolio started on 6 April 2022 with 10 BTC. Prices bought or sold are recorded at the end of the day after publication.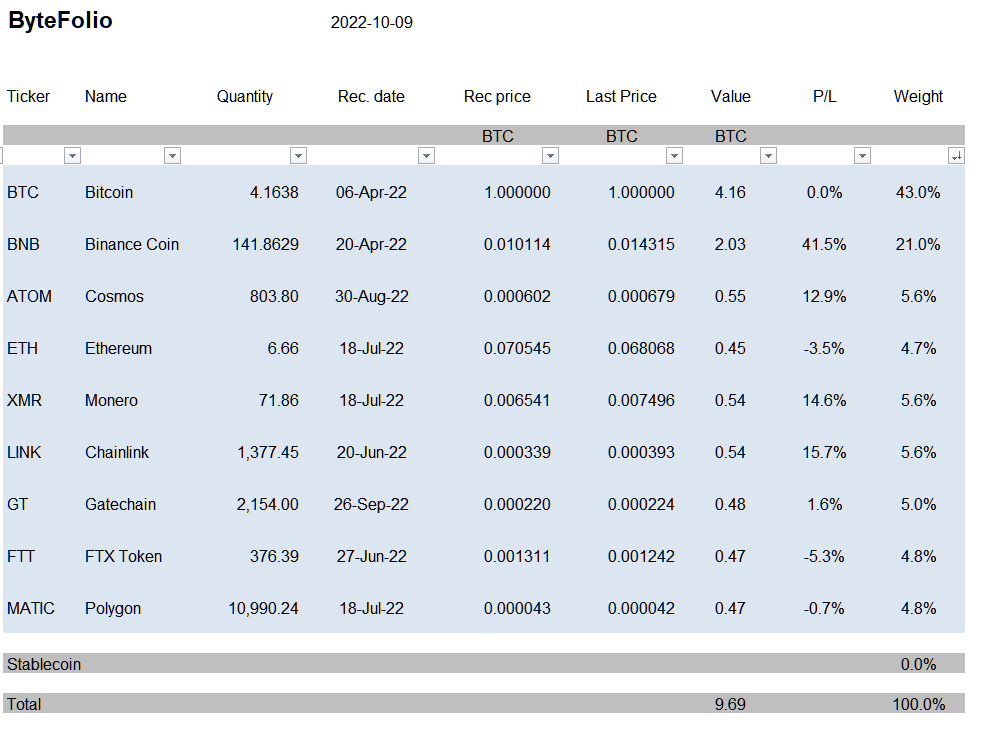 Historical ByteFolio trades have been recorded as follows:
Purchases and sales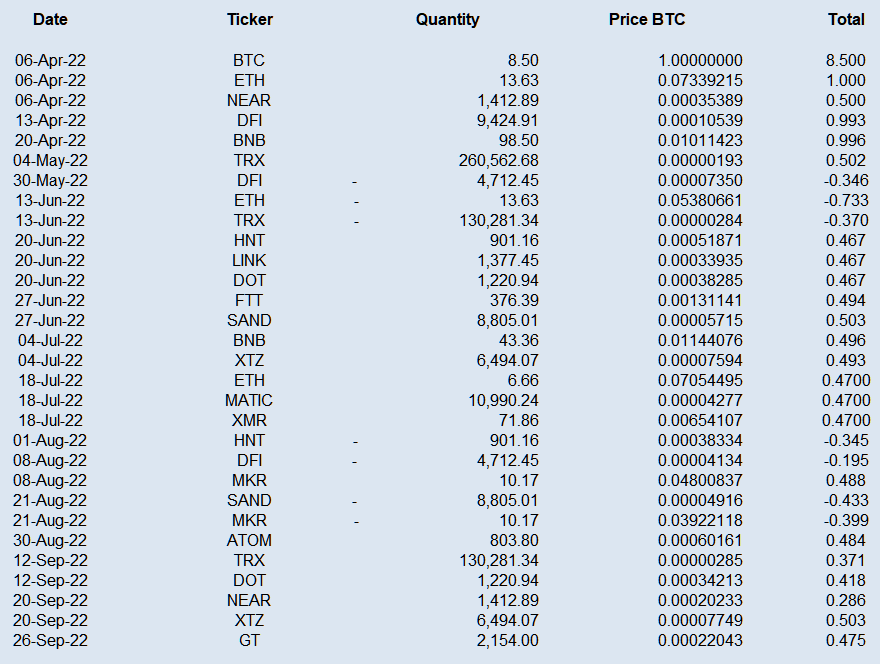 Action: no action