Disclaimer: Your capital is at risk. This is not investment advice.
ByteTree's Crypto Leaders
ByteFolio brings together ATOMIC, ByteTrend and Token Takeaway to create ByteTree's model portfolio, known as ByteFolio. This is a selection of crypto tokens, which are weighted according to their risk/reward characteristics. ByteFolio has a modest turnover and will not suit traders. It will appeal to investors who wish to diversify beyond bitcoin, with the aim to beat it.
ByteFolio remains unchanged this week
It has been a quiet week in crypto, and there are no changes to the portfolio this week.
Quiet can be a good thing in a week when TradFi imploded. For the first time in a while, bitcoin appears resilient in the face of carnage in bond and currency markets. It is at times like this that it is worth remembering that ByteFolio is fully invested in crypto, and that is what matters.
The odds of crypto beating TradFi over the next few years just increased significantly.
In case you missed it, Ali wrote another excellent note, this time on PancakeSwap (CAKE). It is a Decentralised Exchange (DEX) that provides an open-source, permissionless, peer-to-peer trading platform where trades and transactions occur directly between users without intermediaries.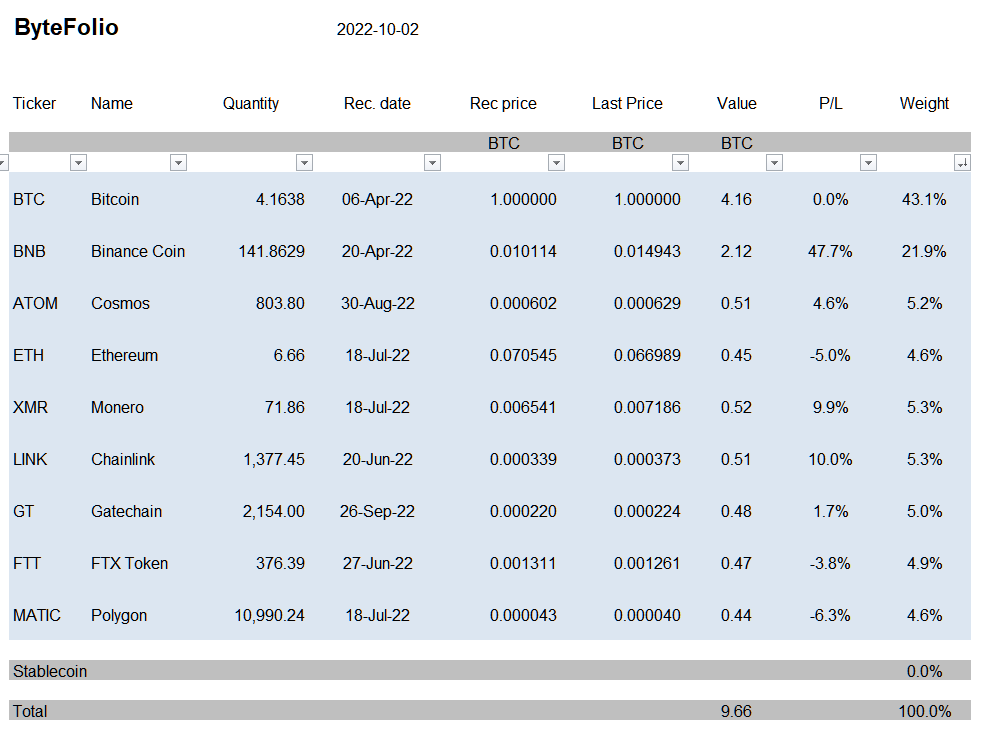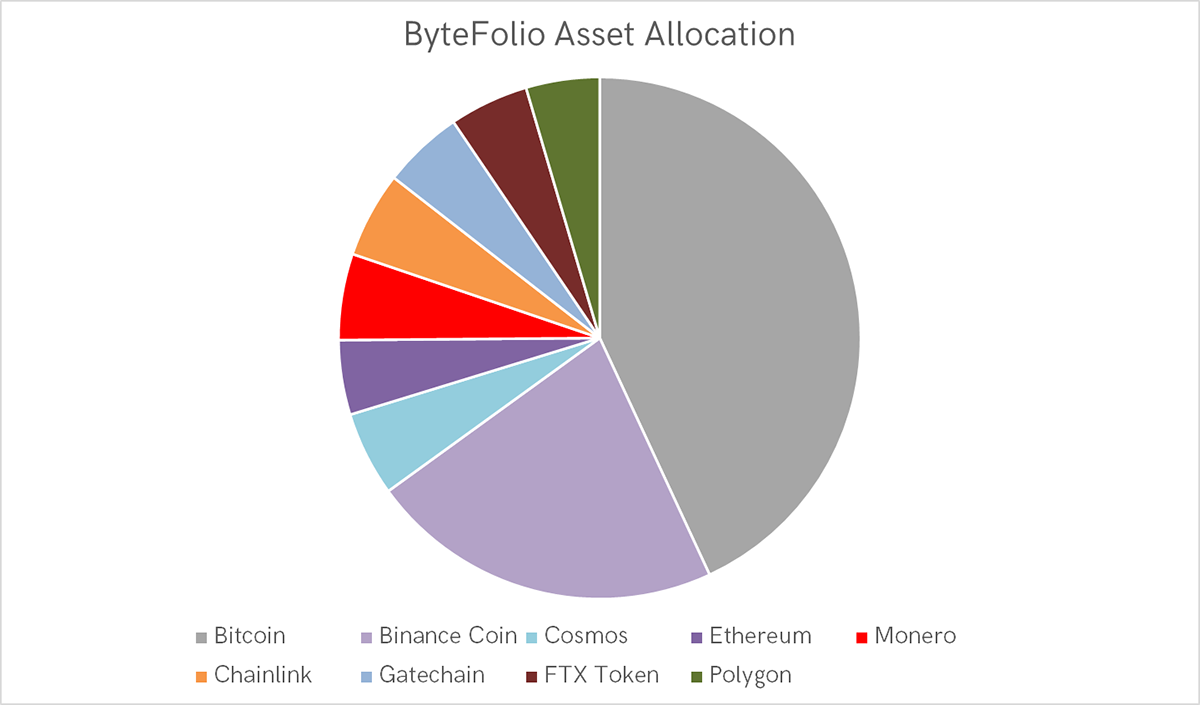 ByteFolio started on 6 April 2022 with 10 BTC. Prices bought or sold are recorded at the end of the day after publication. Historical ByteFolio trades have been recorded as follows:
Purchases and sales
Action: no action