Disclaimer: Your capital is at risk. This is not investment advice.
ByteTree's Crypto Leaders
ByteFolio brings together ATOMIC, ByteTrend and Token Takeaway to create ByteTree's model portfolio, known as ByteFolio. This is a selection of crypto tokens, which are weighted according to their risk/reward characteristics. ByteFolio has a modest turnover and will not suit traders. It will appeal to investors who wish to diversify beyond bitcoin, with the aim to beat it.
ByteFolio will add 5% Gatechain (GT)
It has been a good decision to reduce risk in recent weeks as macro-economic risks have increased. Crypto is not yet a safe haven against the collapse of the global monetary system but is perhaps a step closer. BTC has been remarkably stable in the recent financial mayhem, especially when measured in the likes of GBP.
GateChain (GT) has come to our attention many times, but this time we have decided to bite the bullet. GT is a decentralised public blockchain in the DeFi space. It offers an institutional-grade on-chain digital asset safety, storage and a trading ecosystem. It is also directly affiliated to the Gate.io exchange, ranked 6th by CoinMarketCap's exchange scoring system, and handles billions of dollars in daily volume.
The trend has been slow and steady for months, and resembles a "cup with a handle" pattern popularised by Bill O'Neill in his pursuit of growth stocks. It will be interesting to see if the 2021 high offers resistance. The risk of waiting is the post-breakout move is thick and fast. Time to move.
GT in BTC is a 5-star trend

Source: ByteTree
Rather like BinanceCoin (BNB), GT offers a similar package. As a portfolio manager, I am attracted by the modest volatility of 47%, which compares favourably to BTC's 61%. Furthermore, volatility in BTC is a modest 37% which means GT will boost protfolio diversification.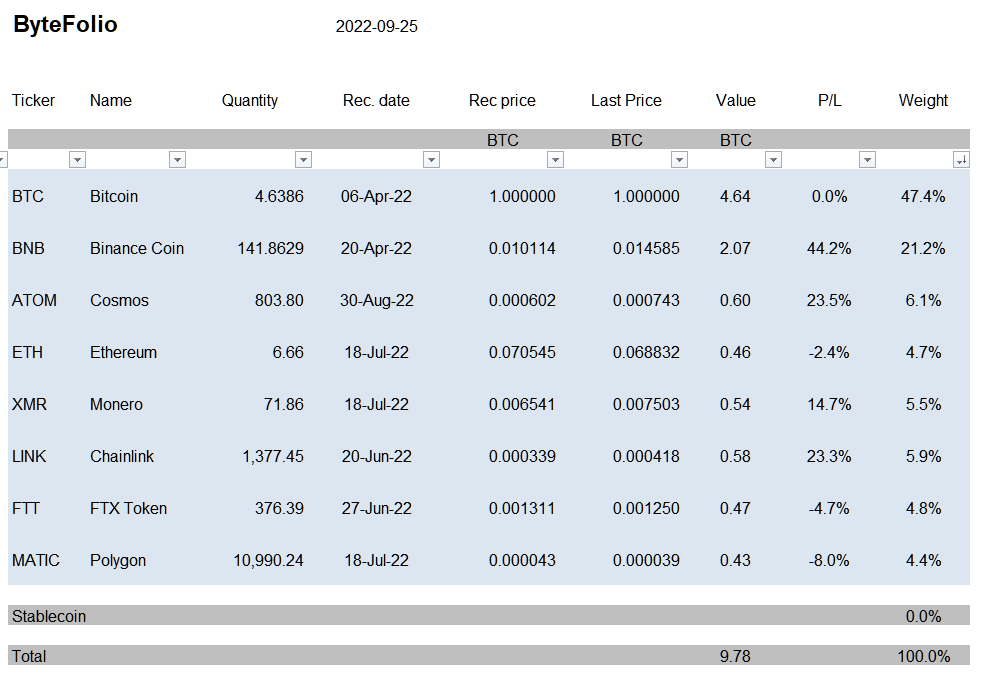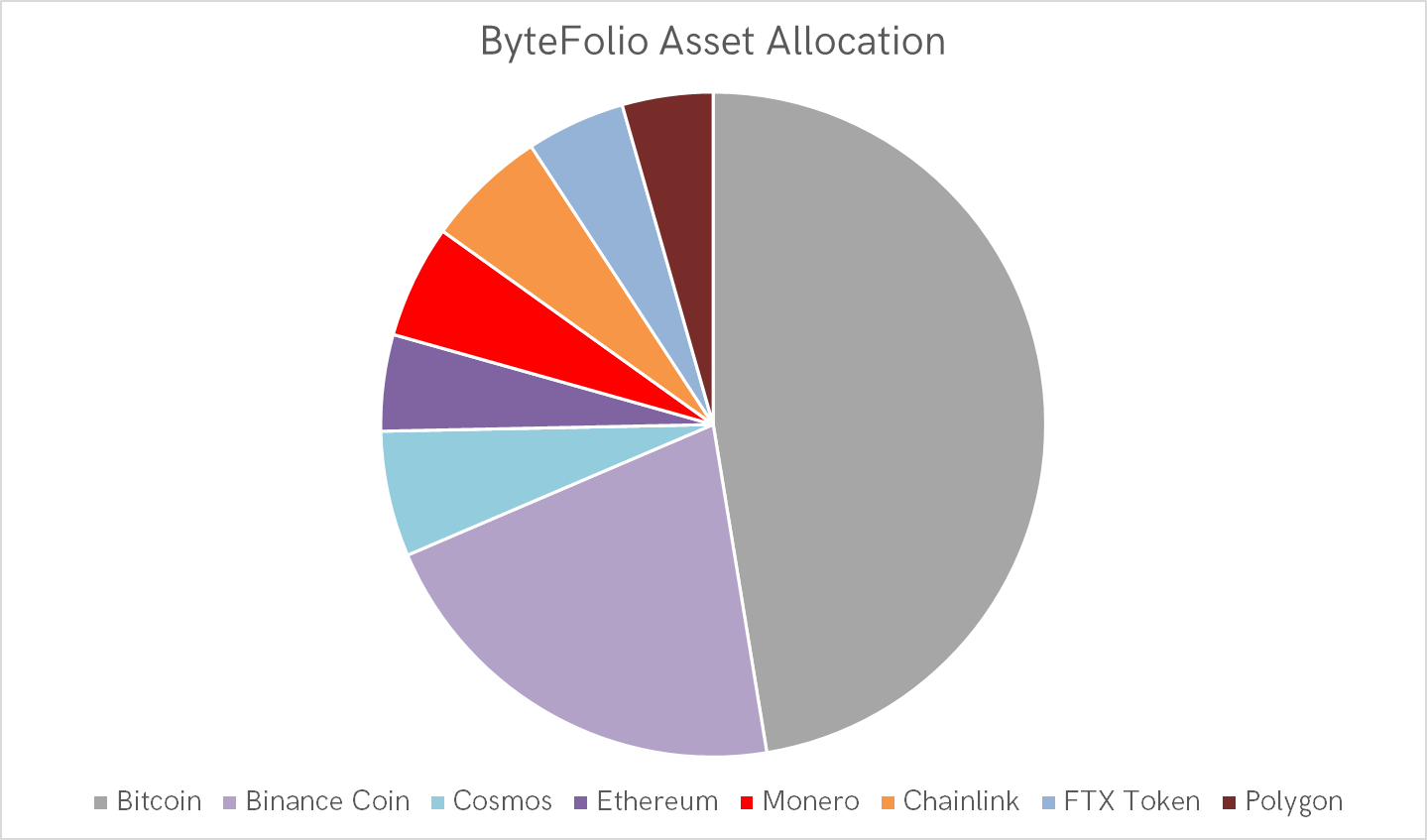 ByteFolio started on 6 April 2022 with 10 BTC. Prices bought or sold are recorded at the end of the day after publication. Historical ByteFolio trades have been recorded as follows:
Purchases and sales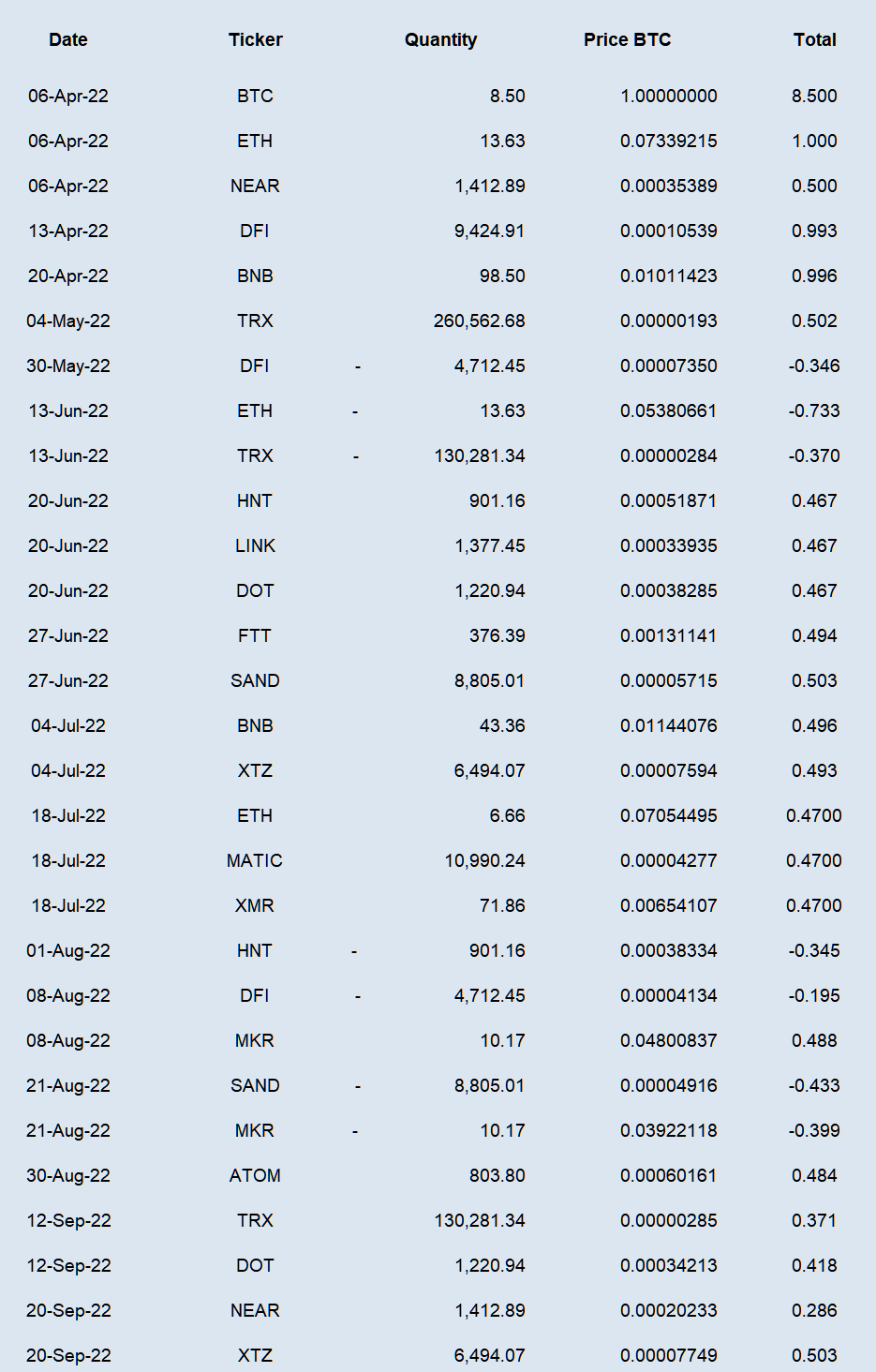 Action: ByteFolio will add 5% to Gatechain Token (GT) funded by bitcoin (BTC)