Disclaimer: Your capital is at risk. This is not investment advice.
ByteTree's Crypto Leaders
ByteFolio brings together ATOMIC, ByteTrend and Token Takeaway to create ByteTree's model portfolio, known as ByteFolio. This is a selection of crypto tokens, which are weighted according to their risk/reward characteristics. ByteFolio has a modest turnover and will not suit traders. It will appeal to investors who wish to diversify beyond bitcoin, with the aim to beat it.
ByteFolio will switch Tezos (XTZ) and Near (NEAR) into Bitcoin (BTC)
In a continuation of the actions last week, ByteFolio will continue to increase exposure to BTC at the expense of altcoins. Last week Polkadot (DOT) and Tron (TRX) were switched into BTC. This week, ByteFolio goes a step further, which will take the exposure to BTC close to 50%.
Looking at BTC in the ByteTree crypto Average (BCA), it has jumped to a 5-star trend. Despite BTC being weak in USD, along with most assets, it is now outperforming the crypto space, which means diversification is less attractive than it was.

The ETH merge went according to plan, but the trouble is the network remains weak. Since there is no longer a transformational project to focus on, it is back to reality. That is, the crypto malaise continues, and network activity has ground to a halt.
Like ETH, XTZ is a layer one solution, and demand has also fallen. NEAR is another competitor, and there simply isn't enough business to go around at this time.
ByteFolio continues its move towards a more defensive position.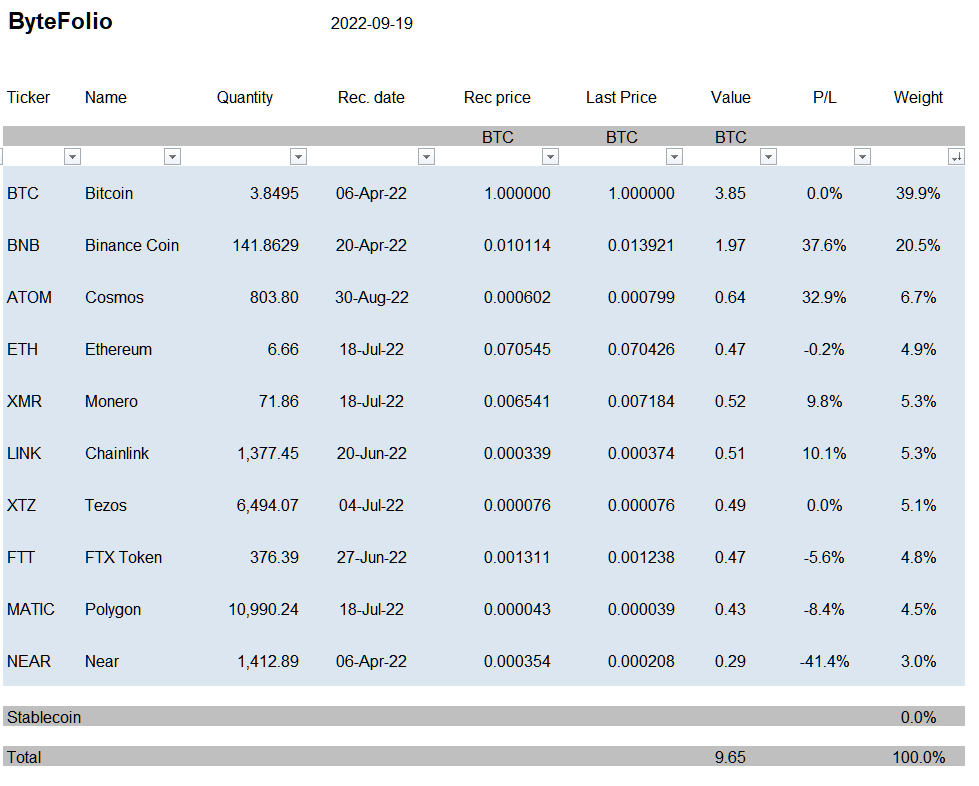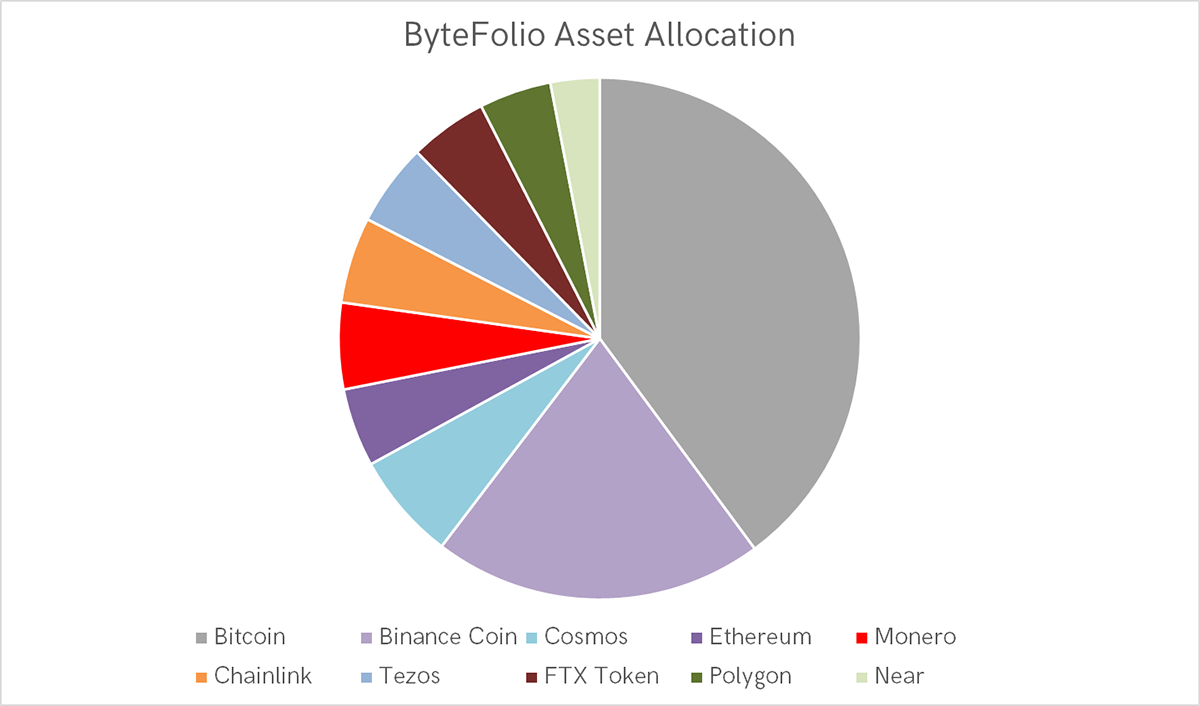 ByteFolio started on 6 April 2022 with 10 BTC. Prices bought or sold are recorded at the end of the day after publication. Historical ByteFolio trades have been recorded as follows:
Purchases and sales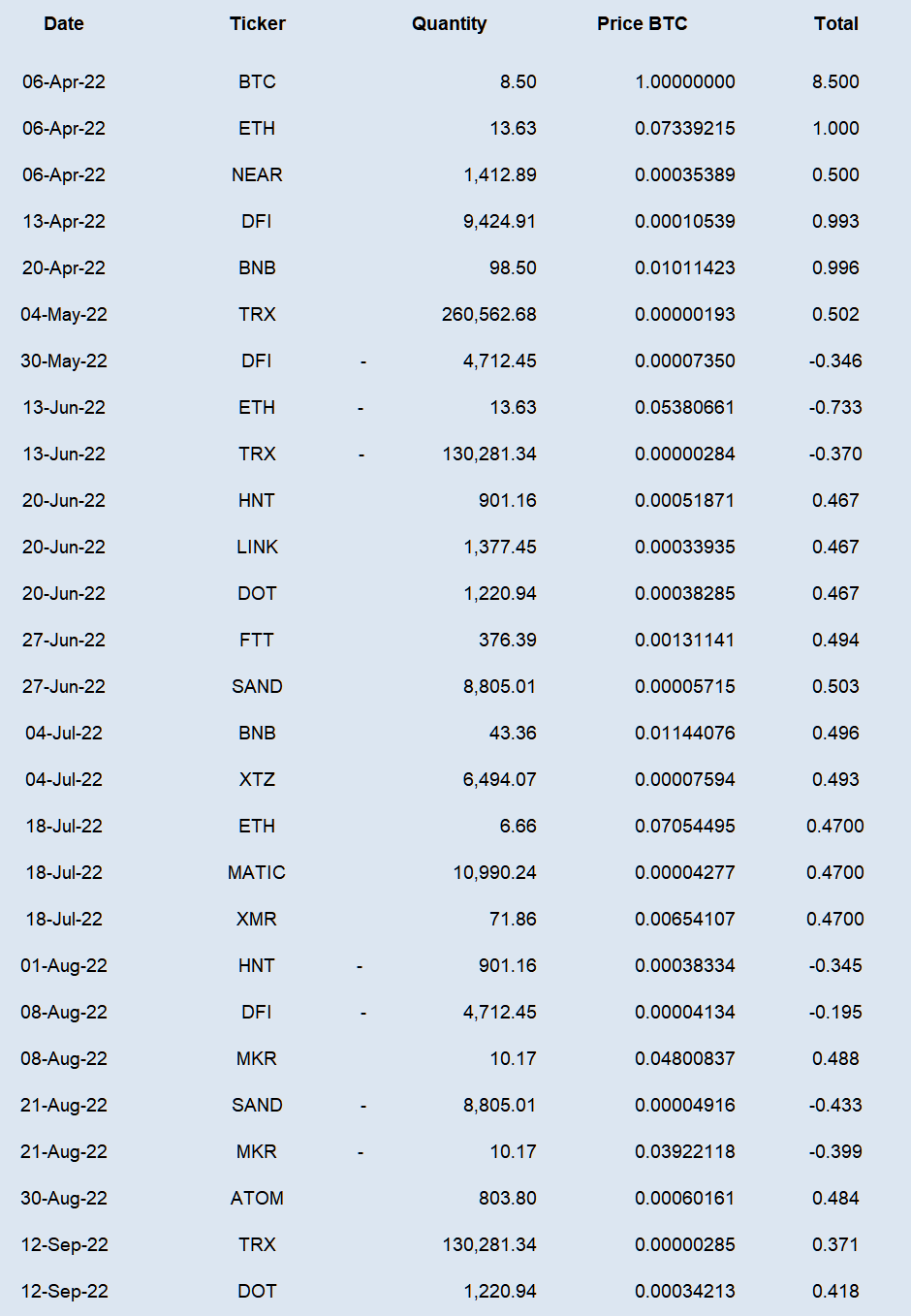 Action: ByteFolio will switch Tezos (XTZ) and Near (NEAR) into Bitcoin (BTC)