Disclaimer: Your capital is at risk. This is not investment advice.
ByteTree's Crypto Leaders
ByteFolio brings together ATOMIC, ByteTrend and Token Takeaway to create ByteTree's model portfolio, known as ByteFolio. This is a selection of crypto tokens, which are weighted according to their risk/reward characteristics. ByteFolio has a modest turnover and will not suit traders. It will appeal to investors who wish to diversify beyond bitcoin, with the aim to beat it.
There are no portfolio changes this week.
The talk in the space is the impending Ethereum Merge Surge. The ETH network moves from proof of work to proof of stake, at which point the network consumes less power as it no longer requires energy-intensive miners.
This means institutions with a need for ESG will be more open to investment, and that has got the world excited.
From an economic point of view, proof of stake will see the rewards move from the miners to the token holders. That means ETH will continue to be created, although some tokens are "burnt". This is funded by a portion of the network transaction fees earned.
Yet the laws of supply and demand will continue, and for ETH to appreciate, they'll still need to be more buyers than sellers and therefore sustained demand. Currently, the fees are low, which reflects weak activity in crypto compared to last year. That is why ByteFolio takes a more cautious view than the market.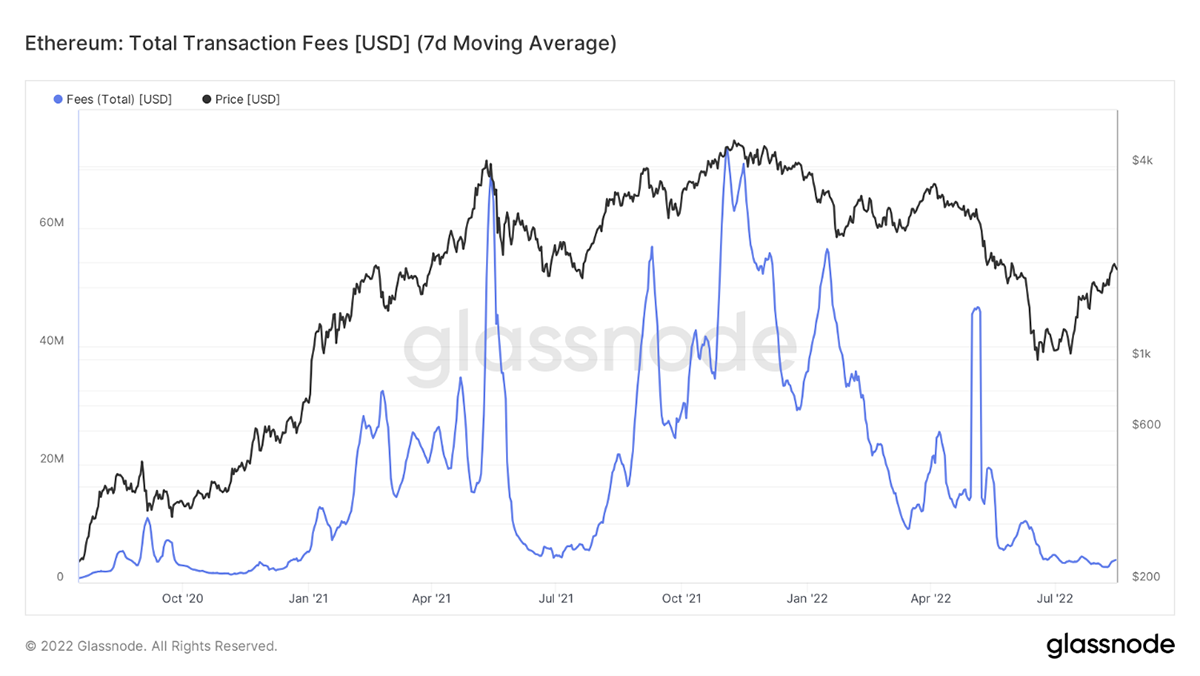 Source: Glassnode
Here's an example of an Ethereum use case, other than the sending and receiving of USDC, which has the power to change the financial system. NFTs were all the rage last year, and our analyst Seran has shared one of his collection with us.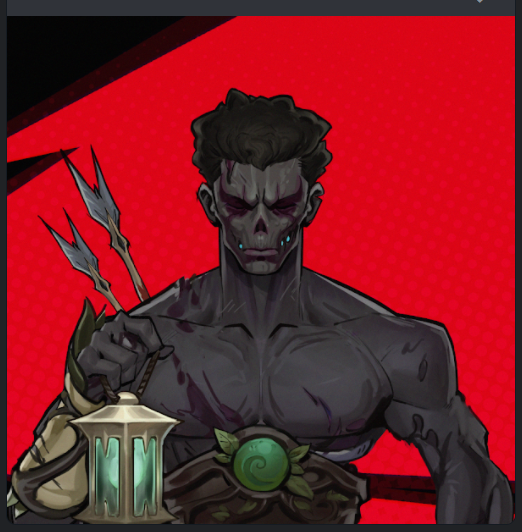 You can see how it trades here.
It's all good fun, and NFTs are very much a proof of concept. In a world which sees the tokenisation of everything, from shares to houses, this is the prize for the leading crypto platforms.
The old institutions don't see the possibilities that we do. Transferring value over the internet is a fascinating concept, and the crypto space is entering an interesting phase.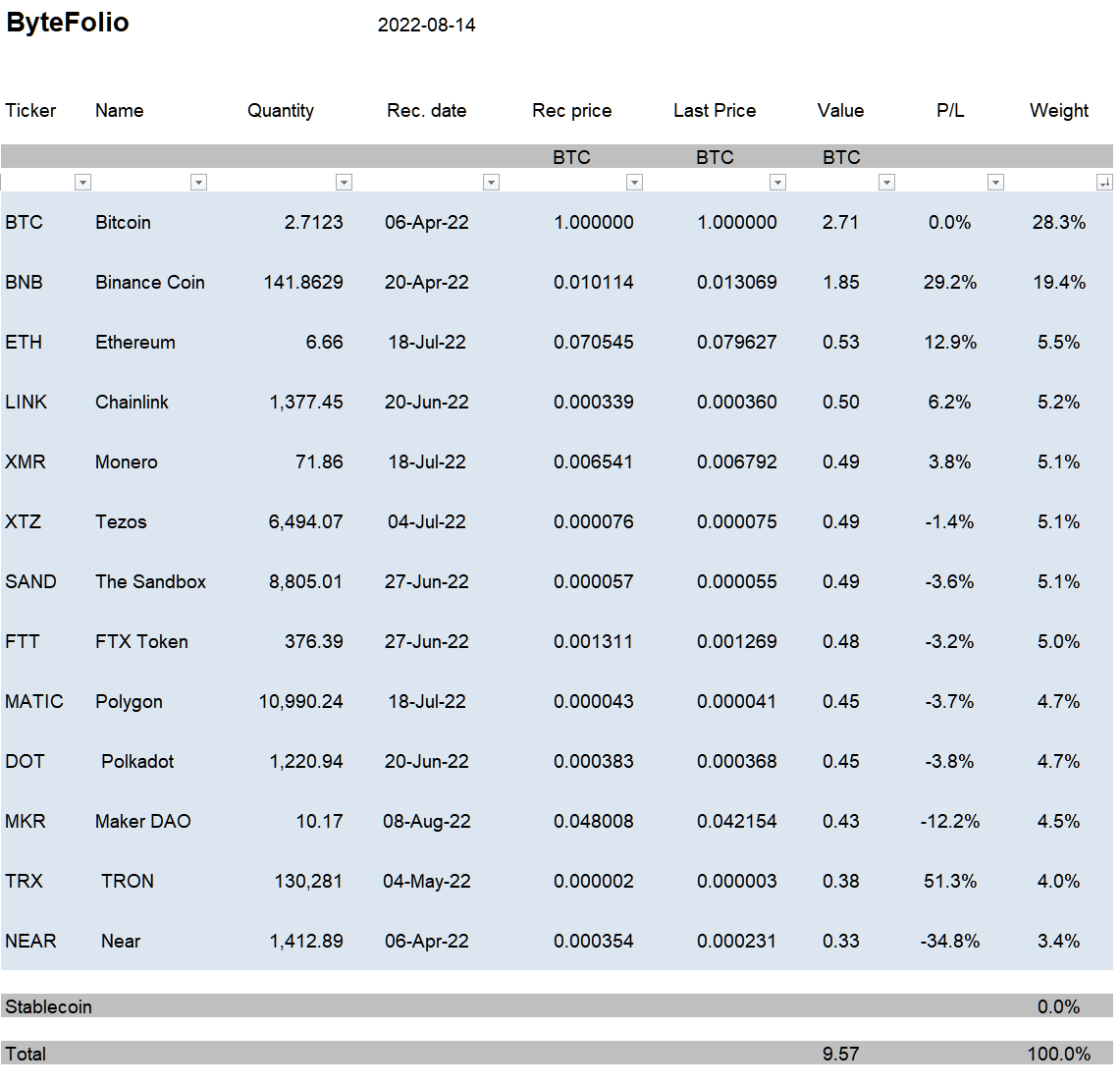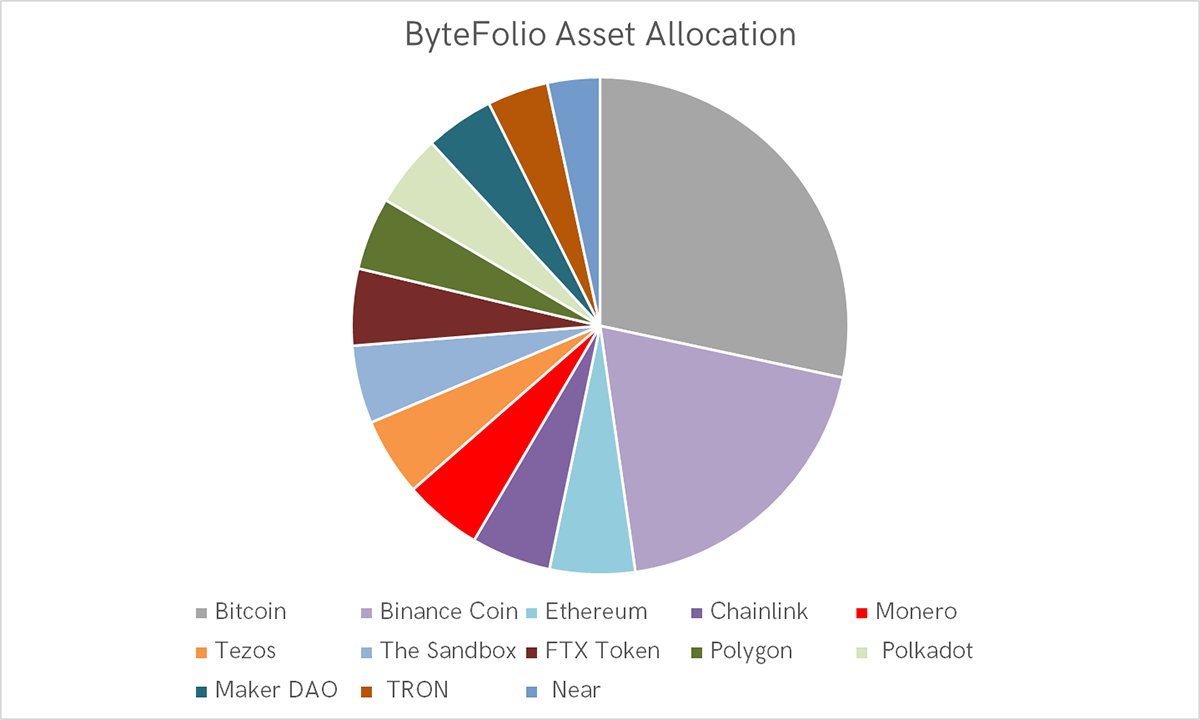 ByteFolio started on 6 April 2022 with 10 BTC. Prices bought or sold are recorded at the end of the day after publication. Historical ByteFolio trades have been recorded as follows:
Purchases and sales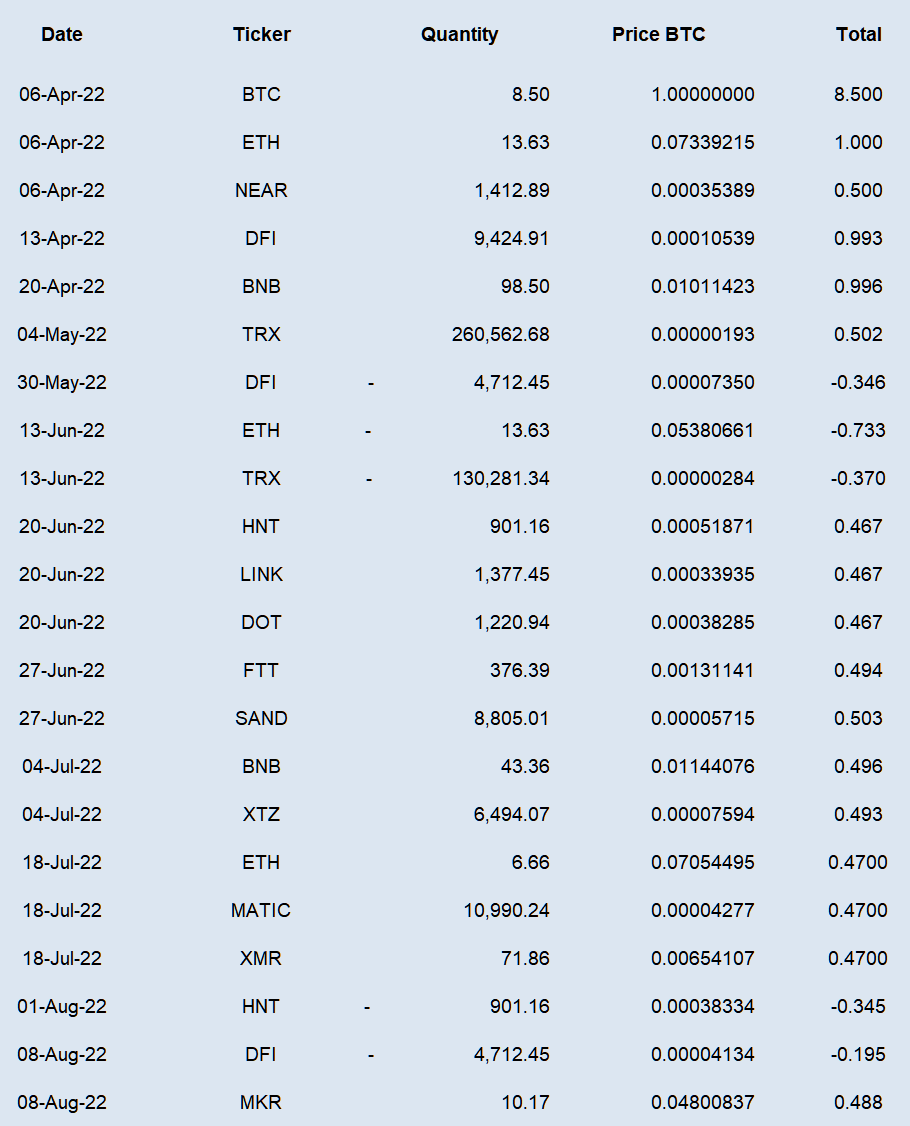 Action: nil