Disclaimer: Your capital is at risk. This is not investment advice.
ByteTree's Model Portfolio
ByteFolio brings together ATOMIC, ByteTrend and Token Takeaway to create ByteTree's model portfolio, known as ByteFolio. This is a selection of crypto tokens, which are weighted according to their risk/reward characteristics. ByteFolio has modest turnover and will not suit traders. It will appeal to investors who wish to diversify beyond bitcoin, with the aim to beat it.
Trouble at Helium (HNT)
HNT was added to ByteFolio on 20 June on the grounds that it was moving forward in the internet of things, which is a major investment theme.
In a recent scoop, it has become clear that many claims have been untrue or heavily exaggerated. We remove HNT from ByteFolio with immediate effect.
HNT drops to 1/5

The are no purchases this week.
The analysts are working on Monero (XMR), which is already held, and Synthetix (SNX).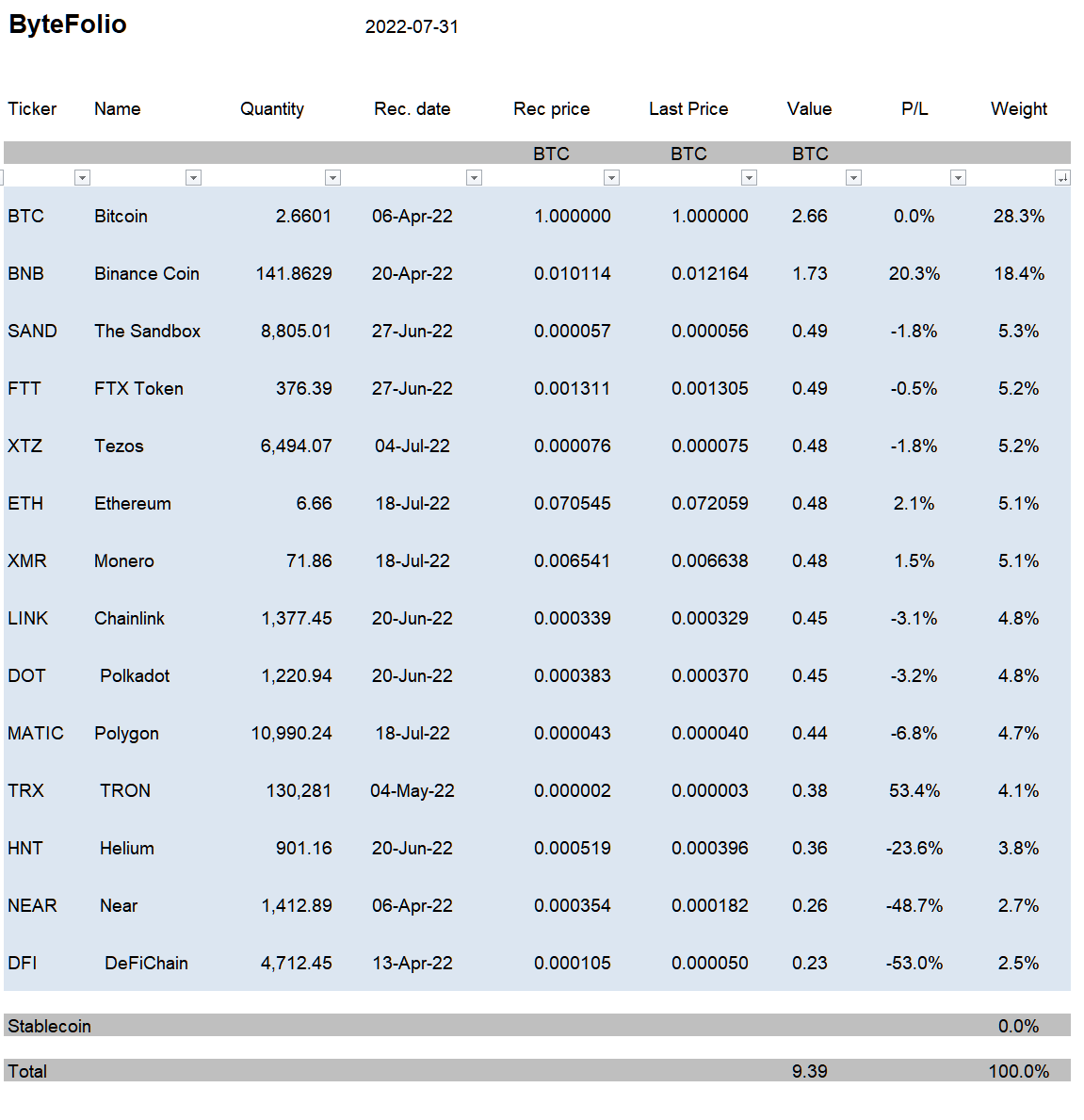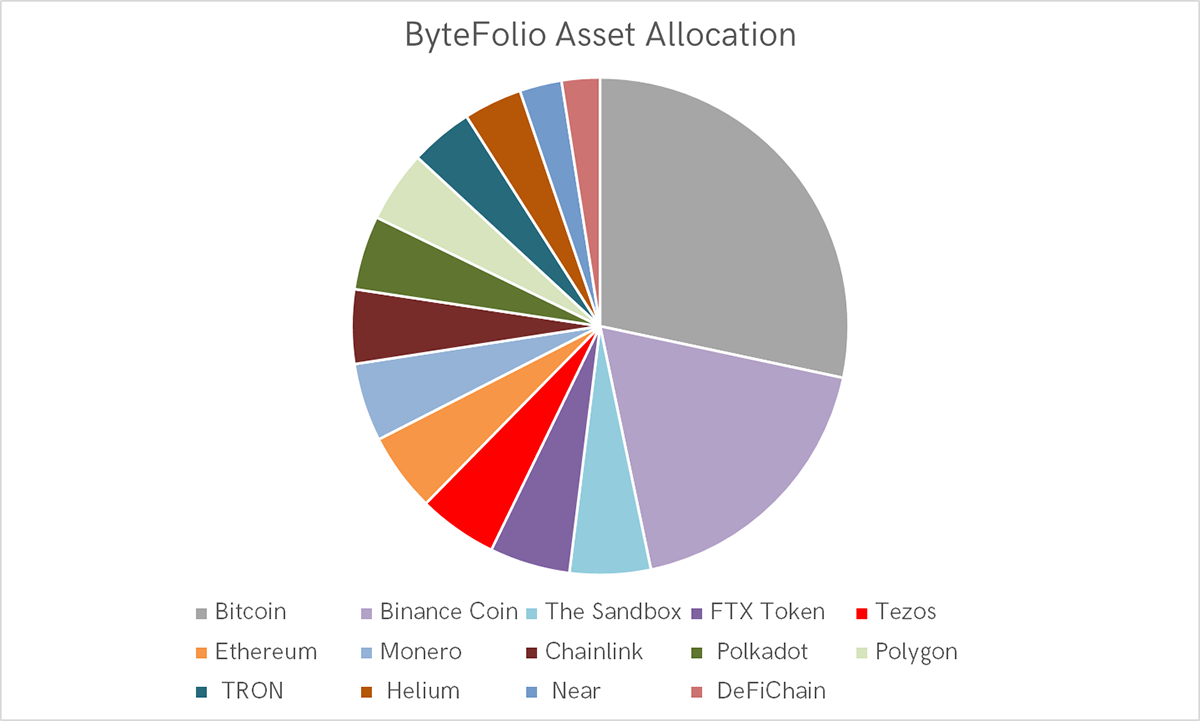 ByteFolio started on 6 April 2022 with 10 BTC. Prices bought or sold are recorded at the end of the day after publication. Historical ByteFolio trades have been recorded as follows:
Purchases and sales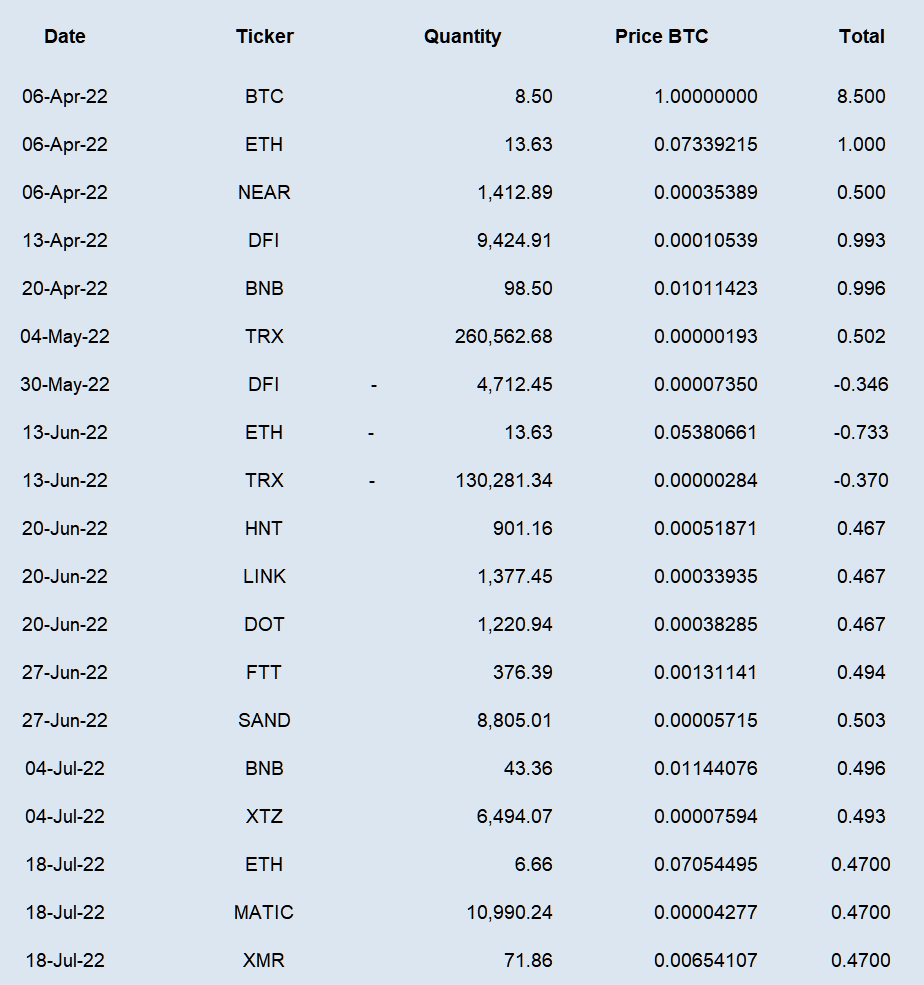 Action: ByteFolio will sell Helium (HNT)