Disclaimer: Your capital is at risk. This is not investment advice.
ByteTree's Model Portfolio
ByteFolio brings together ATOMIC, ByteTrend and Token Takeaway to create ByteTree's model portfolio, known as ByteFolio. This is a selection of crypto tokens, which are weighted according to their risk/reward characteristics. ByteFolio has modest turnover and will not suit traders. It will appeal to investors who wish to diversify beyond bitcoin, with the aim to beat it.
It has been a quiet week in the ByteTrend Model, with few changes.
Ethereum Classic (ETC) is a five-star trend that is not held because it seems to be an anomaly. As we wrote last week, ETH is back in the news, as they announced the merge for September. ETC has been dragged higher in sympathy.
As ETH moves to proof of stake, ETC will remain proof of work with no core developers. Having discussed this with the team, we concluded that ETC is to ETH what BCH or BSV is to BTC. Therefore, ETC will not be added to ByteFolio.
After a busy week last week, there is no action this week.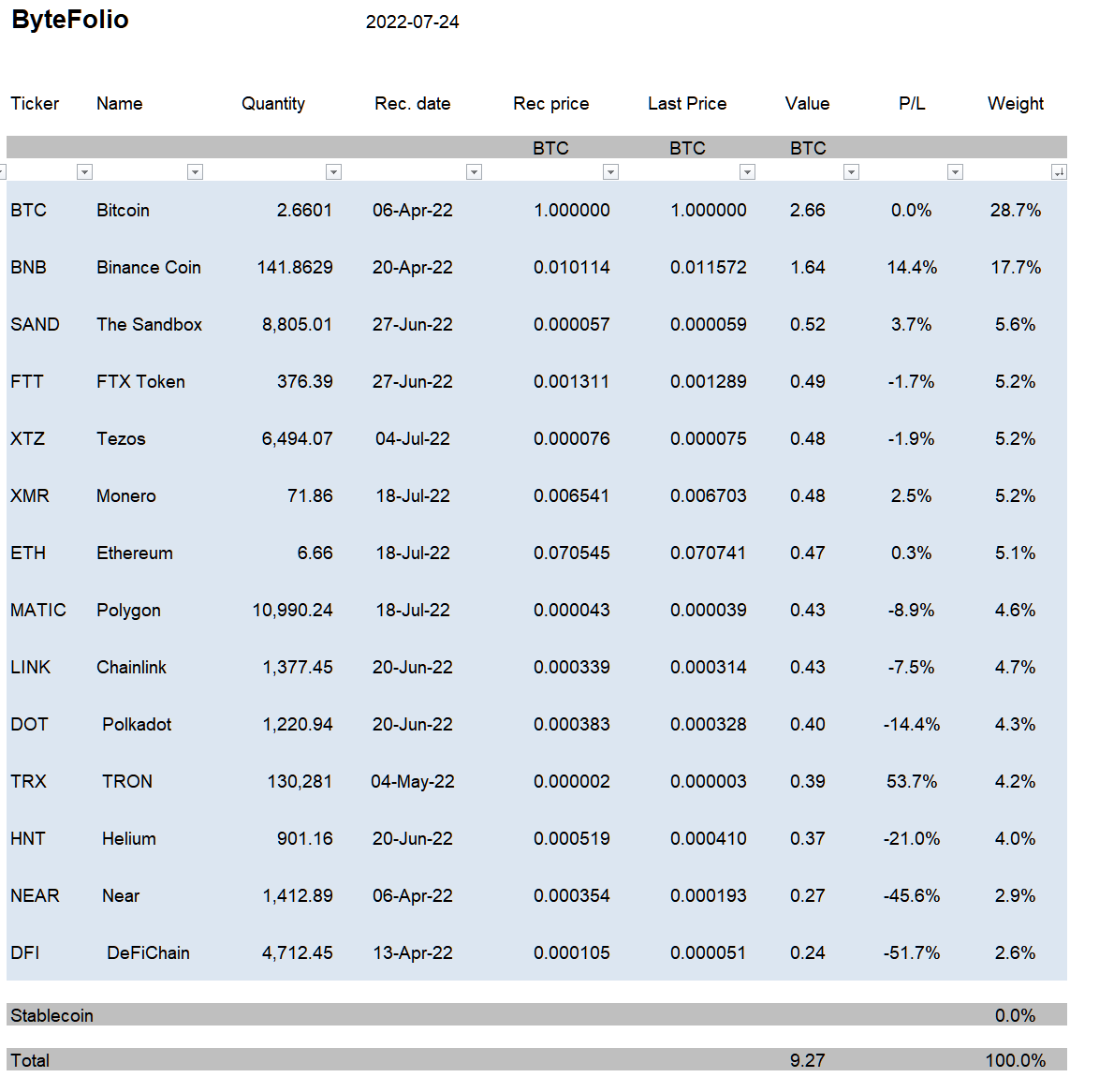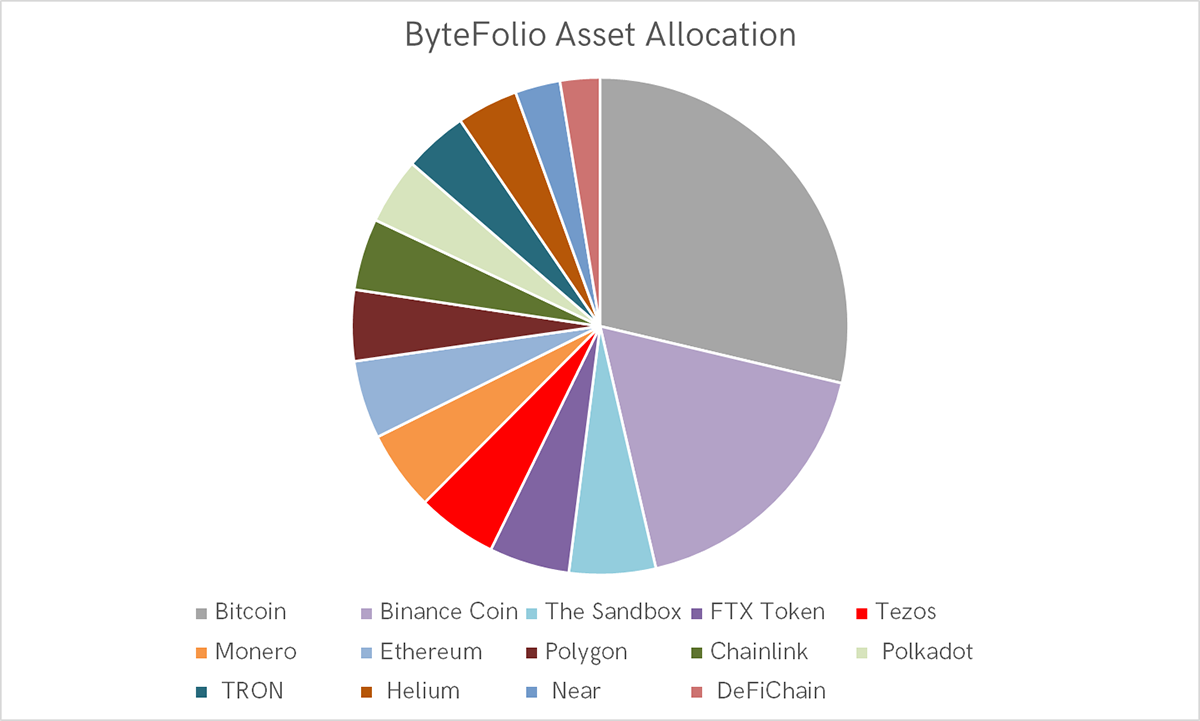 ByteFolio started on 6 April 2022 with 10 BTC. Prices bought or sold are recorded at the end of the day after publication. Historical ByteFolio trades have been recorded as follows:
Purchases and sales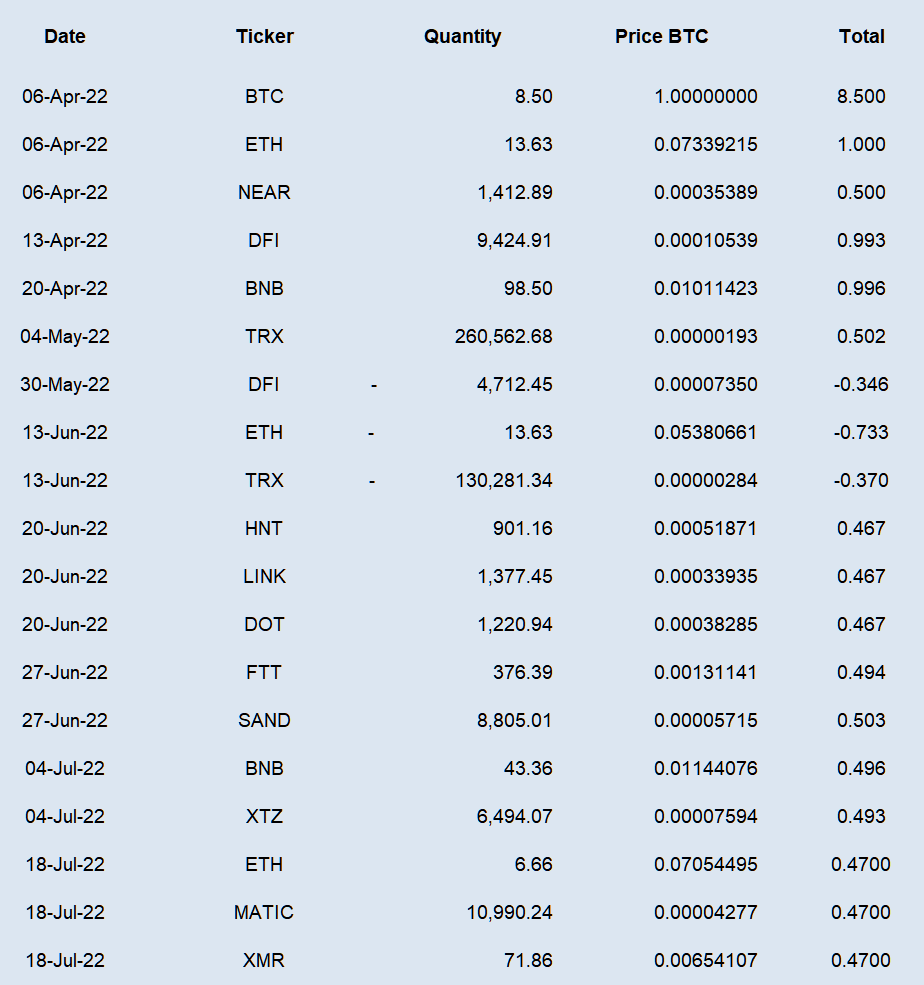 Action: nil