Disclaimer: Your capital is at risk. This is not investment advice.
ByteTree's Model Portfolio
ByteFolio brings together ATOMIC, ByteTrend and Token Takeaway to create ByteTree's model portfolio, known as ByteFolio. This is a selection of crypto tokens, which are weighted according to their risk/reward characteristics. ByteFolio has modest turnover and will not suit traders. It will appeal to investors who wish to diversify beyond bitcoin, with the aim to beat it.
In recent weeks, ByteFolio has been actively adding new positions on crypto weakness. So far, the results haven't delivered, which is frustrating. That said, ByteFolio isn't doing badly considering the brutality of the recent crypto crash.
It could be that we see an alt rally next week or next year, but if the positions are not in place, then the surge will be missed. The crypto space is out of favour, but the dollar breadth chart is clearly seeing the red skies in retreat. This is good news and confirms it is right to be adding new positions.

That said, the number of blue 5-star trends remains light. At some point this will improve.
The aim is to identify good trends associated with good projects. There is nothing to do this week, but I do feel we are on top of the market in the sense that the most credible projects have been added.
I look forward to adding new positions as we find them.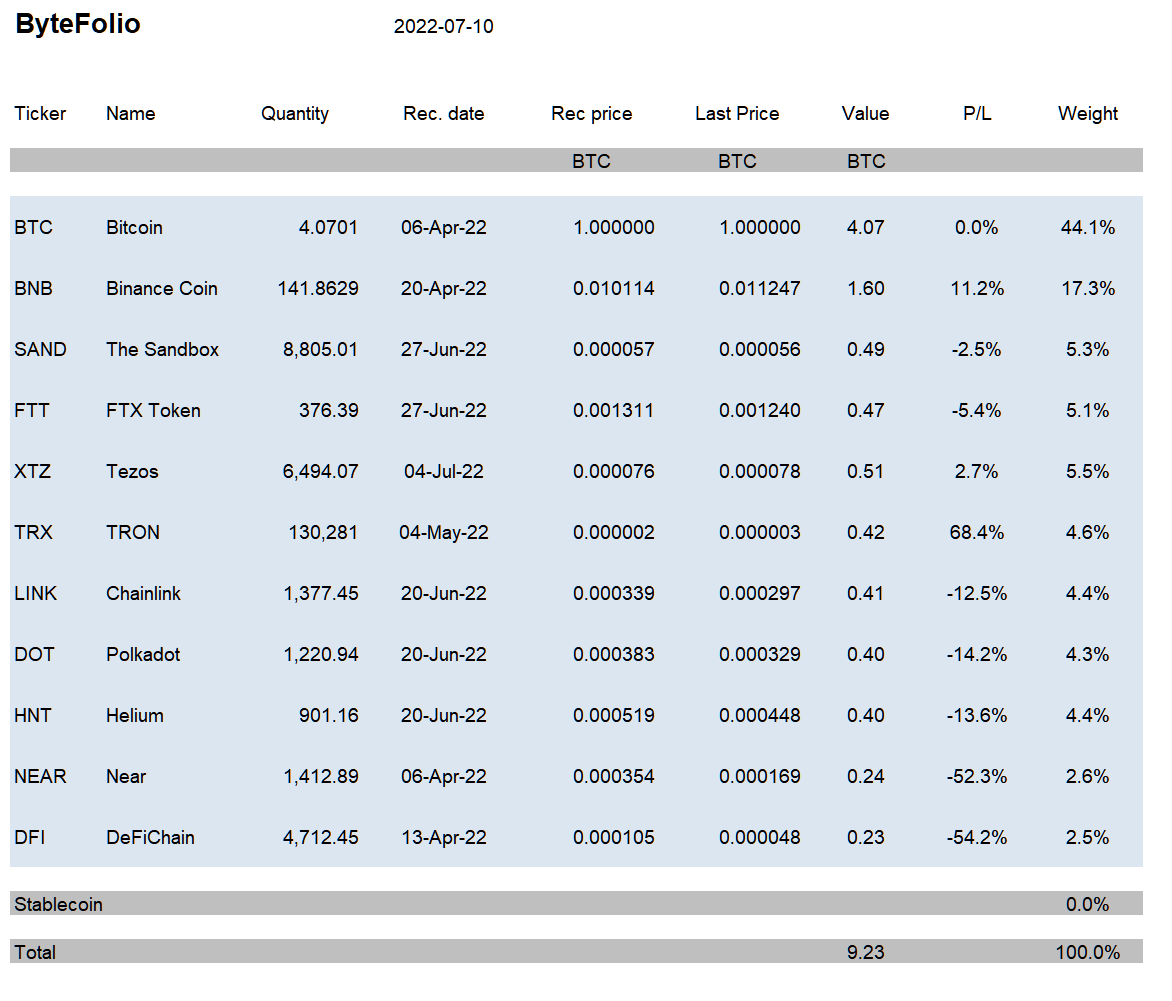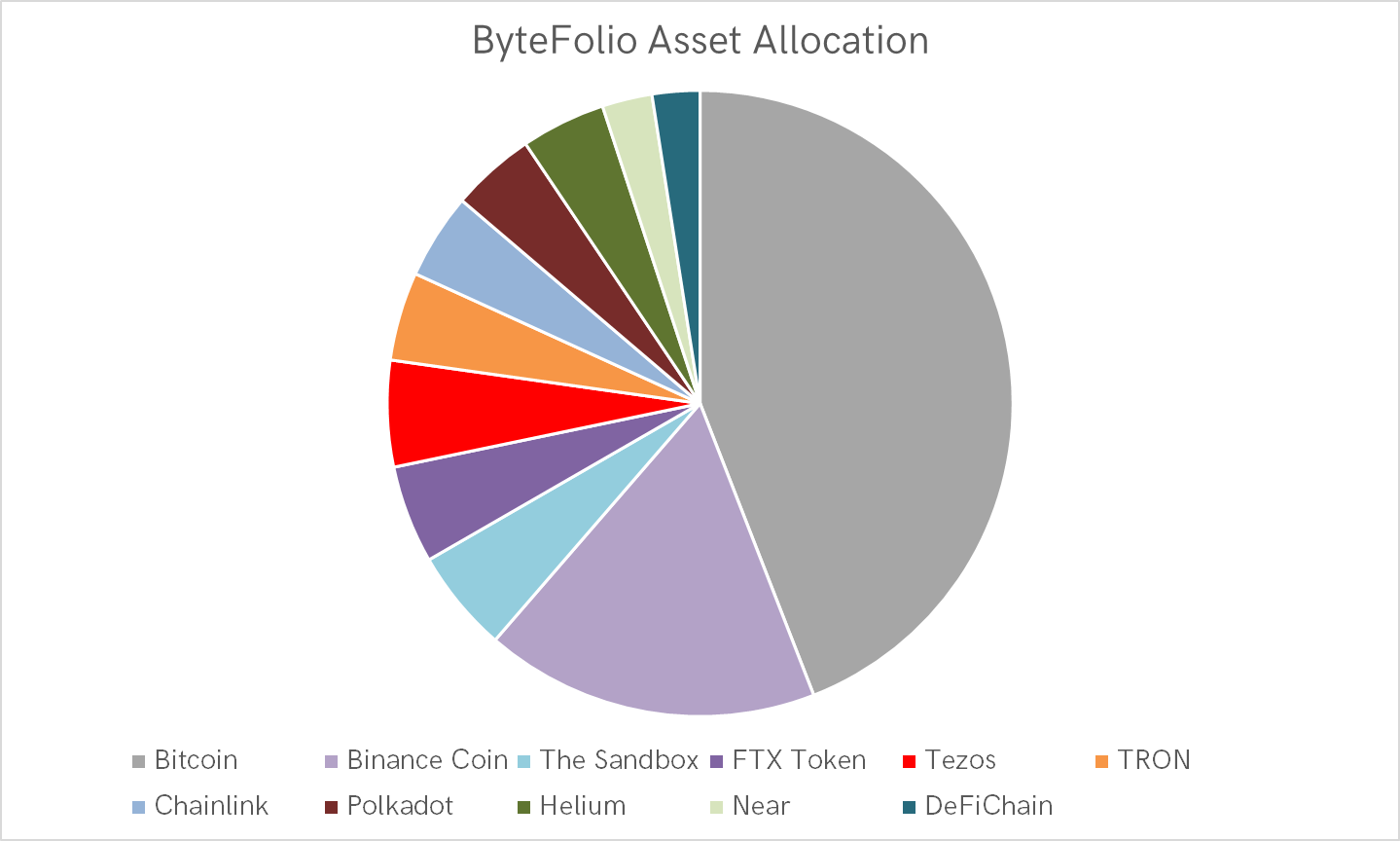 ByteFolio started on 6 April 2022 with 10 BTC. Prices bought or sold are recorded at the end of the day after publication. Historical ByteFolio trades have been recorded as follows:
Purchases and sales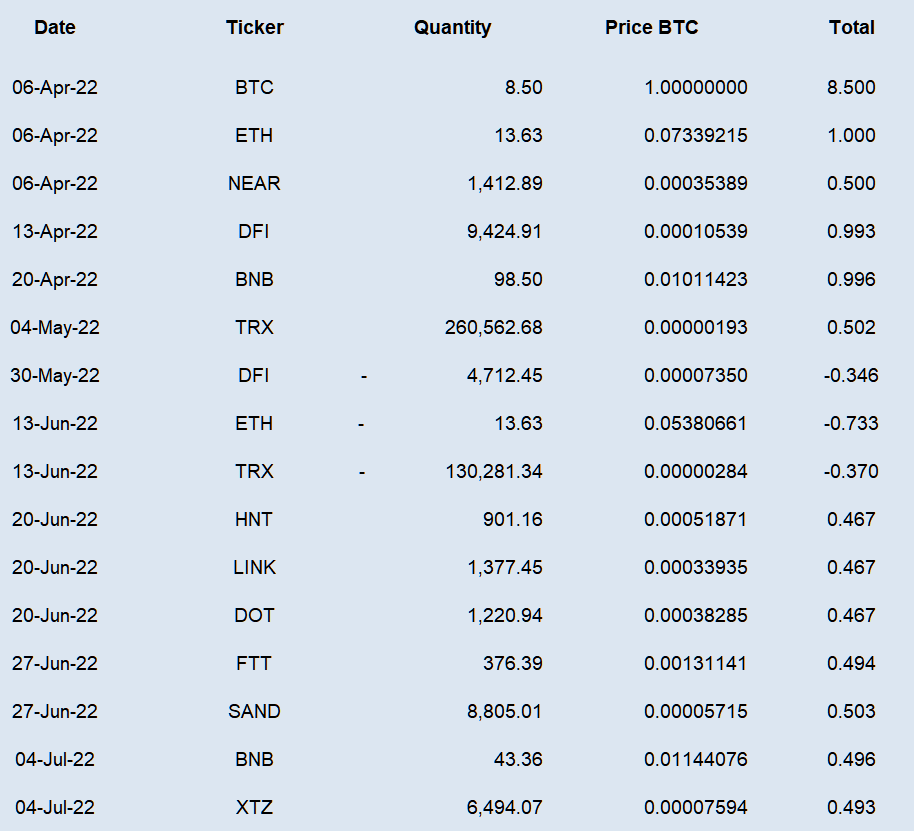 Action: nil