Disclaimer: Your capital is at risk. This is not investment advice.
ByteTree's Model Portfolio
ByteFolio brings together ATOMIC, ByteTrend and Token Takeaway to create ByteTree's model portfolio, known as ByteFolio. This is a selection of crypto tokens, which are weighted according to their risk/reward characteristics. ByteFolio has a modest turnover and will not suit traders. It will appeal to investors who wish to diversify beyond bitcoin, with the aim to beat it.
There are no new trades today.
Overview
As the dollar rally breaks new highs, the carnage in crypto continues.
Strong dollar slams markets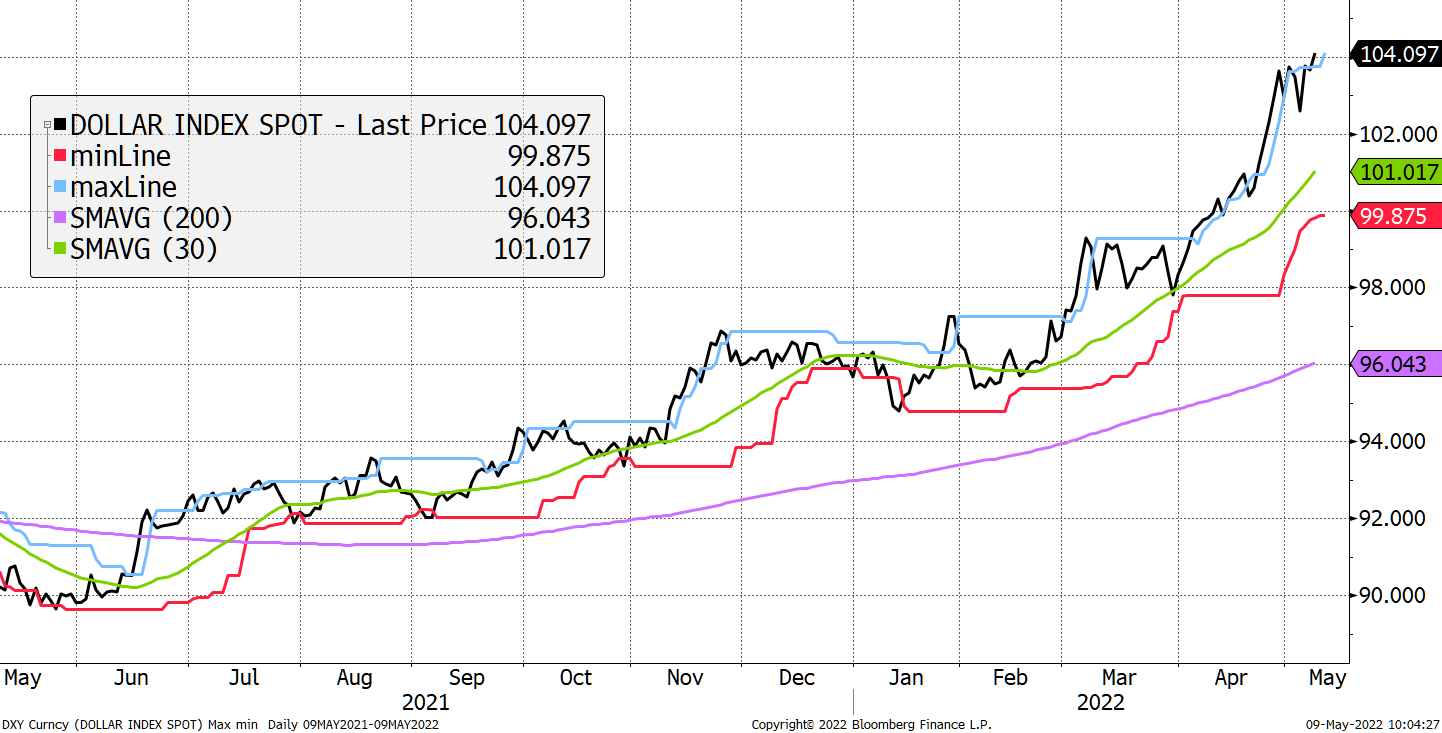 Source: Bloomberg
It has been a painful start to the week, but I bring good news that might surprise you. Our Bitcoin Network Demand Model, which has been slumping for the past year, registered a 4/6 buy signal on Sunday and repeated it today.
I will write more tomorrow in ATOMIC, but network activity is rising, which is sending velocity sharply higher; all while fees are stable. This is a classic buy signal, and ByteTree last saw this set up on 19 March 2020 at $6,254. The move that followed was powerful.
The Network returns to health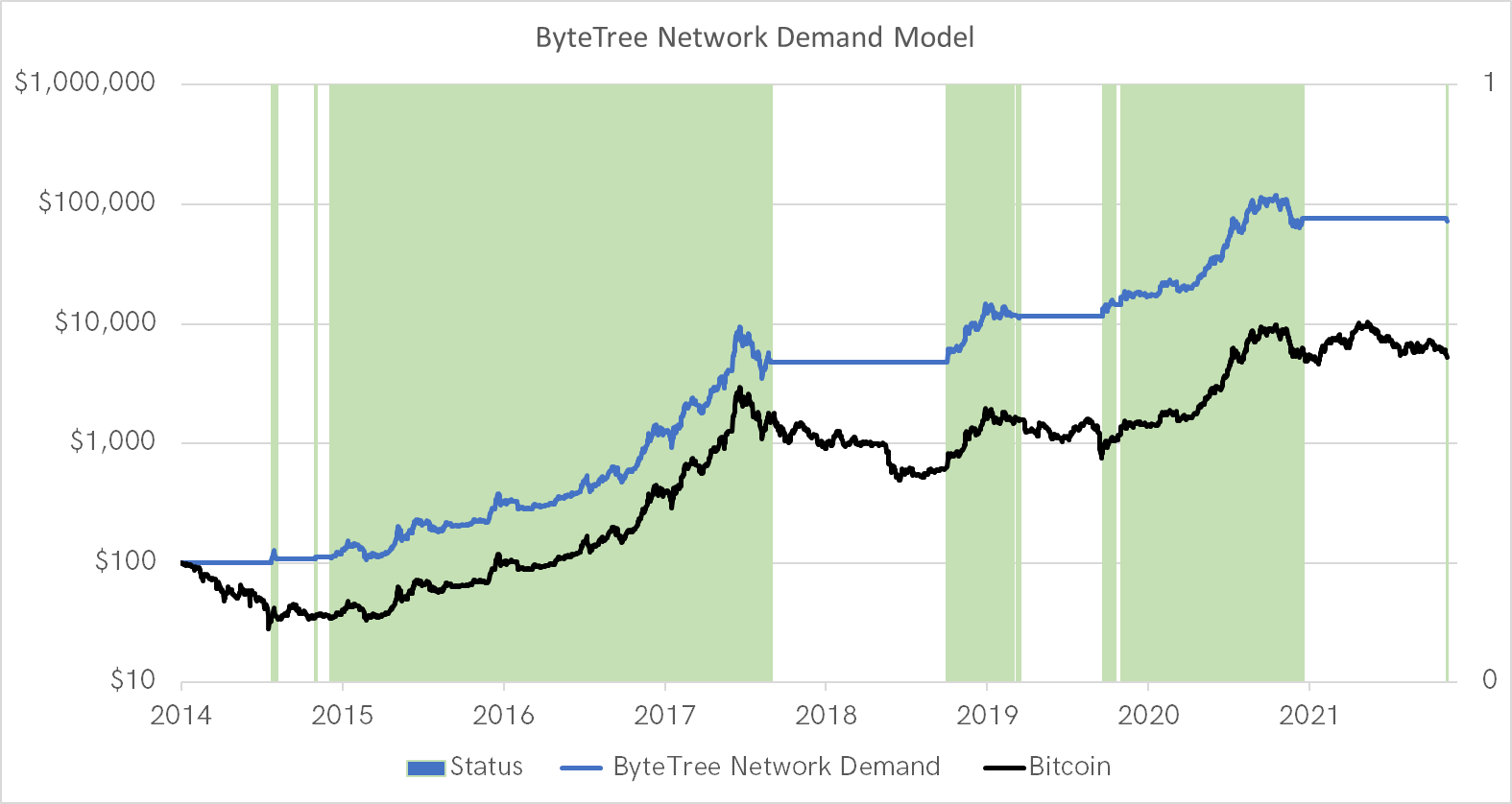 Source: ByteTree
I trust this model but recognise the long-term nature of the signal. Bitcoin will remain under pressure so long as the macro pressures continue. When they ease, expect to see a strong rally.
Leo (LEO) and Curve DAO (CRV) are both showing 5 star trends in BTC. As I have said, the exchange tokens tend to do well in a down market so I shall ignore, LEO. CRV is potentially interesting but extremely volatile. I am not tempted this week, but the analysts are on the case.
Expect to see a note on Tron (TRX) this Thursday in Token Takeaway.
ByteFolio started on 6 April 2022 with 10 BTC. Prices bought or sold are recorded at the end of the day after publication. Historical ByteFolio trades have been recorded as follows:
Purchases

Action: nil