atomic
Bitcoin Is Not in a Bear Market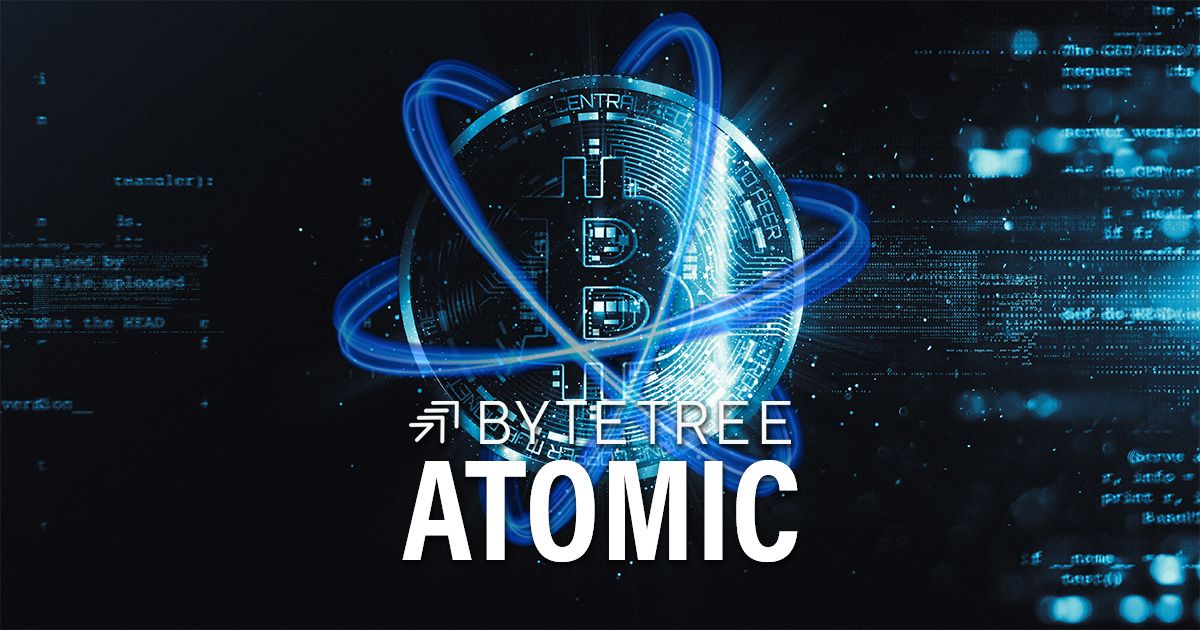 Disclaimer: Your capital is at risk. This is not investment advice.
ATOMIC 89;
Bitcoin is softening, and the network is cooling, but we know where the low is. Good things could happen should ETFs get approval, and the next halving is just seven months away.
ByteTree ATOMIC
Analysis of Technical, On-chain, Macro, Investment Flows and Crypto Stocks.

Highlights
| | |
| --- | --- |
| Technicals | Slipping |
| On-chain | Weaker |
| Investment Flows | Softer… but the ETFs are coming |
| Crypto Stocks | Who are Square? |
| Macro | China |
| Regulation | The Travel Rule |
Technical
Bitcoin's technicals are sliding. The only positive is the rising 200-day moving average. Price is trading around support at $26,000, but I doubt it is a hard floor.
BitUSD – Bitcoin in Dollars – ByteTrend Score 1 of 5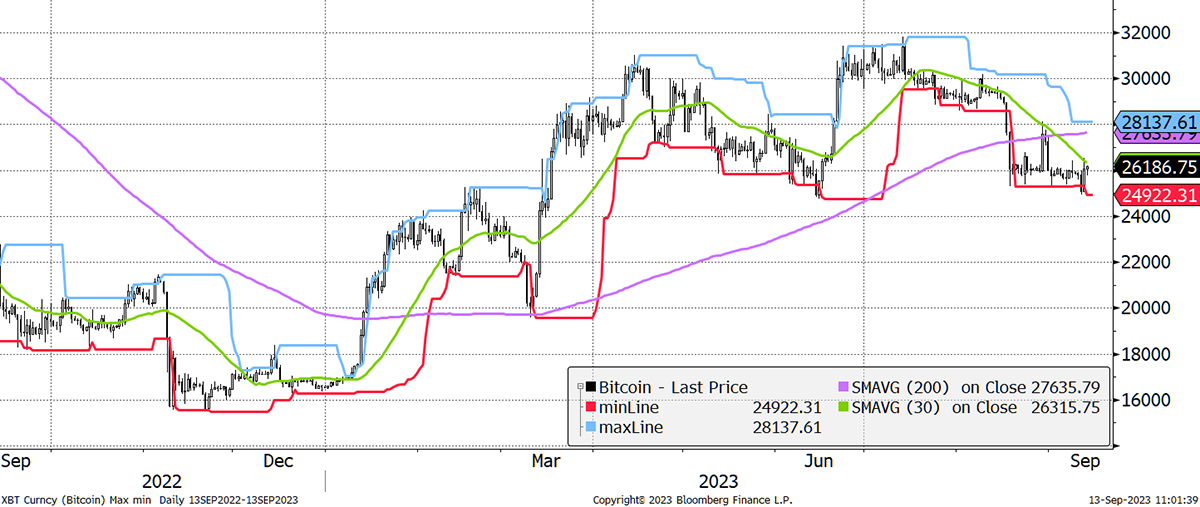 But that probably doesn't matter much because Bitcoin was tested last year with a low of around $15,700. That was the time of the FTX crash, and I believe that is as bad as it gets. The red bands, which basically cover the 20 to 30 range, are probably where Bitcoin will remain inside until post-halving in April. That said, $30k is the cycle average, and historically, Bitcoin has always entered halving above the cycle average. A breakout is therefore possible, but so many things matter, from the macro to the ETF approval by the SEC.
Bitcoin since the 2017 High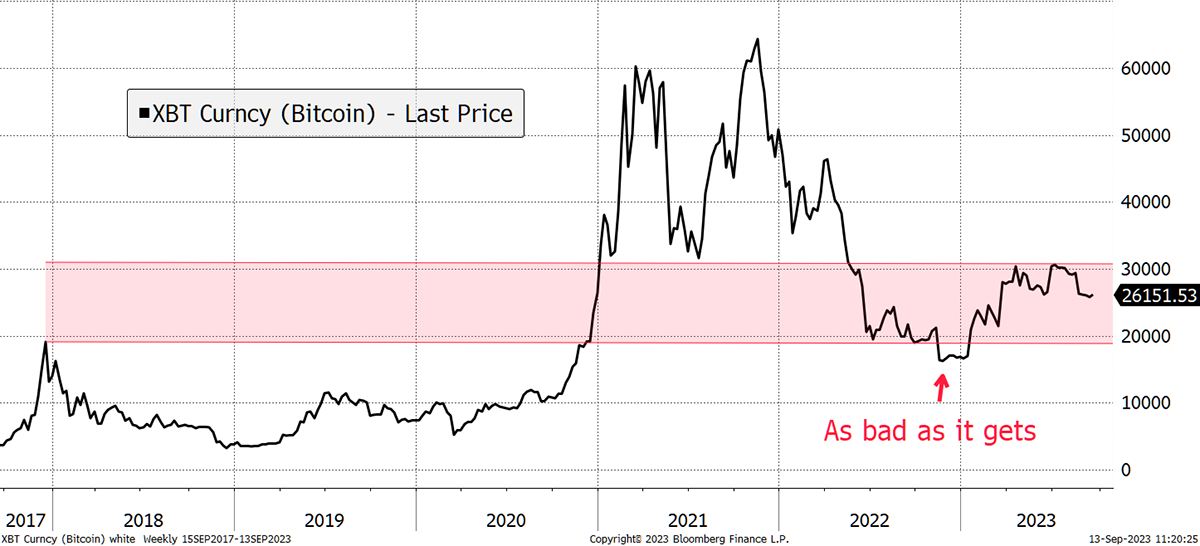 We mustn't forget that Bitcoin could be telling us something. It has often been a leading indicator, and we know that there is a bubble in technology stocks of historical significance. BTC led the fall in late 2021, and technology followed. I would take this leading indicator seriously.
Bitcoin vs Nasdaq – Often a Leading Indicator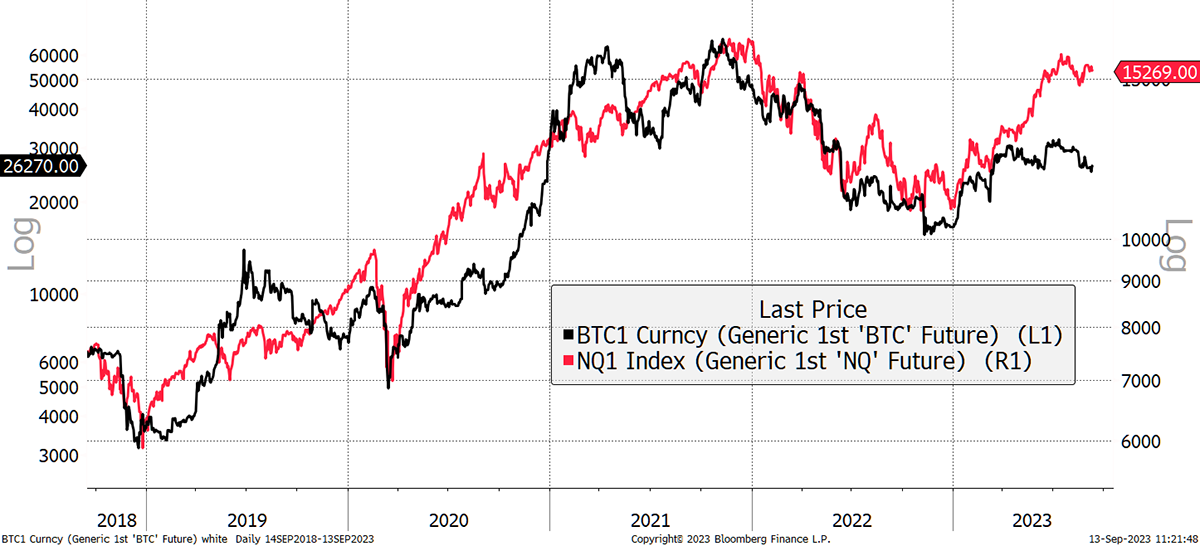 Yet, crypto is weak. There are a negligible number of blue uptrends in the top 100, and red downtrends are back on the rise. The last bear market, which ended in November 2018, saw blue dominate the scene thereafter. That era turned red in late 2021, where we have spent the last two years.
Crypto Breadth Remains Weak

We just have to wait for better times. They will come!
On-chain
The Bitcoin Network Demand Model scores 2/6.