Disclaimer: Your capital is at risk. This is not investment advice.
I know King Charles III owns lots of gold, especially on his head, but I'd be surprised if he's got any Bitcoin. It's probably a bit too late for this coronation, but they ought to look into it for the next. They had best not wait too long because the crypto bull market is underway, and it will get ever more expensive. Once again, and following an annus horribilis in 2022, Bitcoin leads the tech-heavy NASDAQ.
Bitcoin Leads the NASDAQ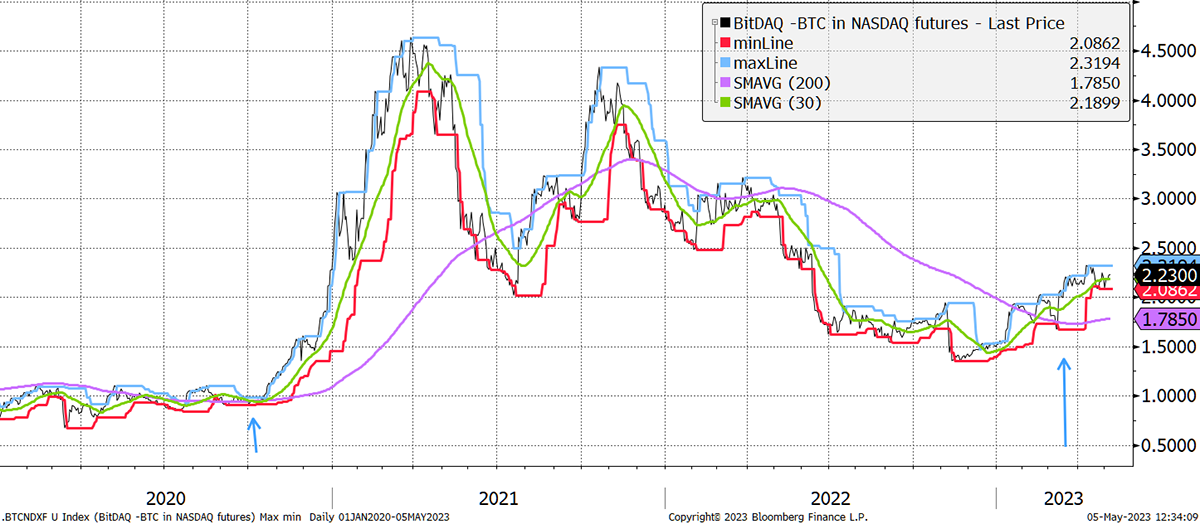 Source: Bloomberg
That's important because investors like trends, and when they realise Bitcoin is a better bet, they'll buy it. Moreover, the reasons behind the rally are so interesting. This year we have seen multiple bank failures, reminding us that Bitcoin was born in 2009 out of the credit crisis. As Emily Shepperd, the Chief Operating Officer and Executive Director of Authorisations at the FCA (UK financial regulator), said in a speech:
"At what point did you realise that blockchain, cryptocurrency, peer-to-peer platforms, smartphones, autonomous smart vehicles, tech giants and the birth of the internet might challenge your centuries-old banking model?"
Bitcoin (and crypto) is here to stay, and at ByteTree, we cover it in depth. This week's ATOMIC, which focuses specifically on bitcoin, highlights the surge in network transactions, which runs at $30 billion each week.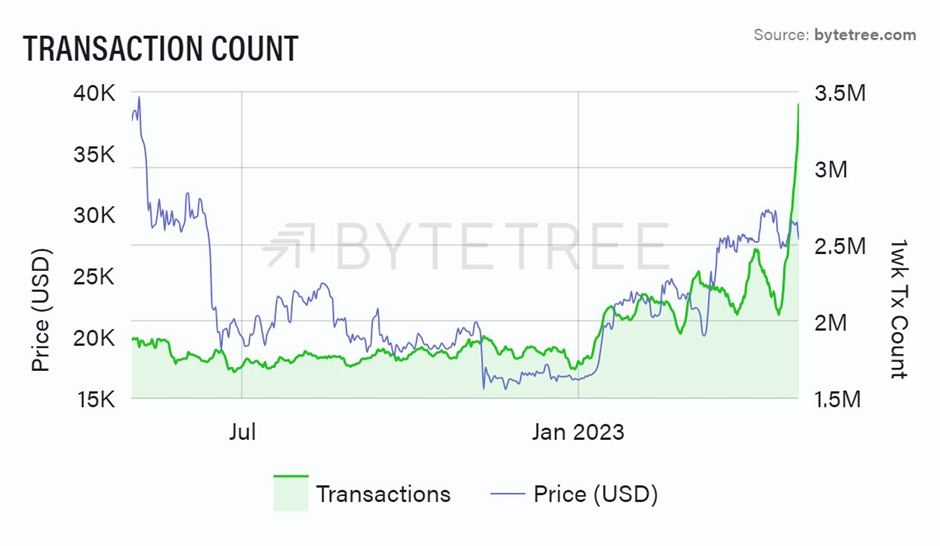 Source: ByteTree Terminal
It's not just Bitcoin that's rising again, but gold too. Within moments of this week's rate hike, gold spiked back into the $2,000+ territory. It tells us that investors are seeking sanctuary in alternative assets, and they are right to do so.
Gold Leads the S&P 500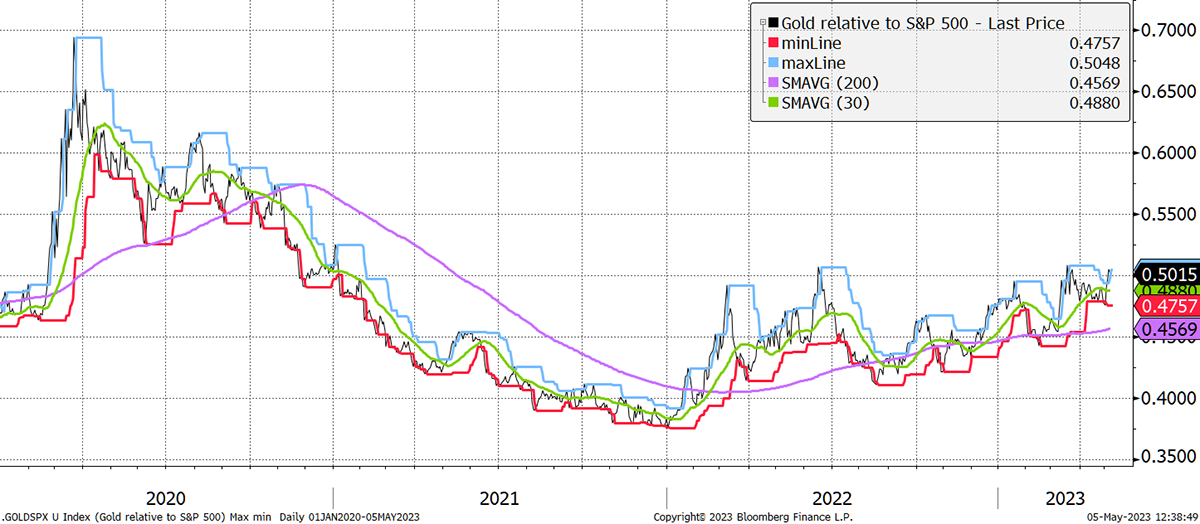 Source: Bloomberg
In this week's Multi-Asset Investor, I reiterated the risks, including holding long-dated government bonds. You'd think that with banks failing left, right and centre, investors would buy bonds like they did in 2008. Yet the 30-year US treasury yield is within a whisker of its 10-year high. The shorter-dated bonds are a much better bet.
At times like this, we must also question currencies. Bitcoin and gold leading markets is sending a clear message that things are not how they should be. Not all currencies are safe, but the yen stands out because it is significantly undervalued. Back in 2008, it surged when markets collapsed, softening the blow for investors who held it.
The Yen Is a Cheap Safe Haven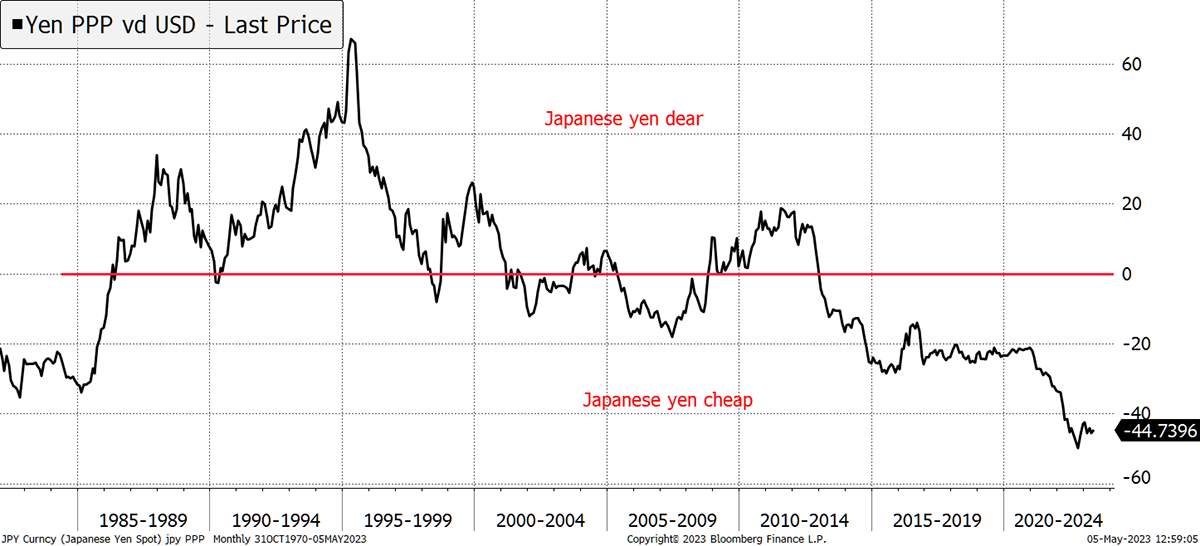 Source: Bloomberg
Being a former Grenadier Guards Officer, I am very excited about the coronation. Here's me with a serious face having just completed the changing of the guard at Buckingham Palace as "The Ensign".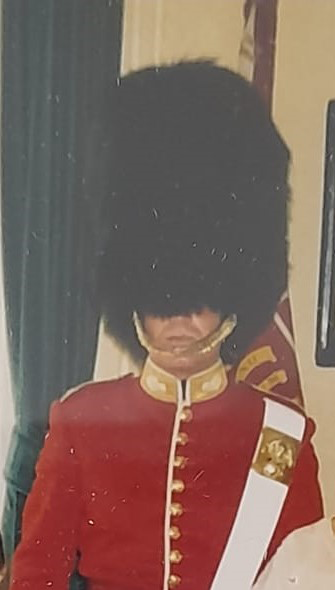 I can see where I am going even if it doesn't look like I can.
We are used to weddings and funerals, but coronations? We will show the world just how absurd our country is, an absurdity that 75% can't get enough of. No doubt the highlight will be Handel's Zadok the Priest.
Long Live The King, and I hope the weather is not as bad as the forecast.
Have a great bank holiday weekend,
Charlie Morris
Founder, ByteTree