bold
The Bitcoin and Gold Chart Book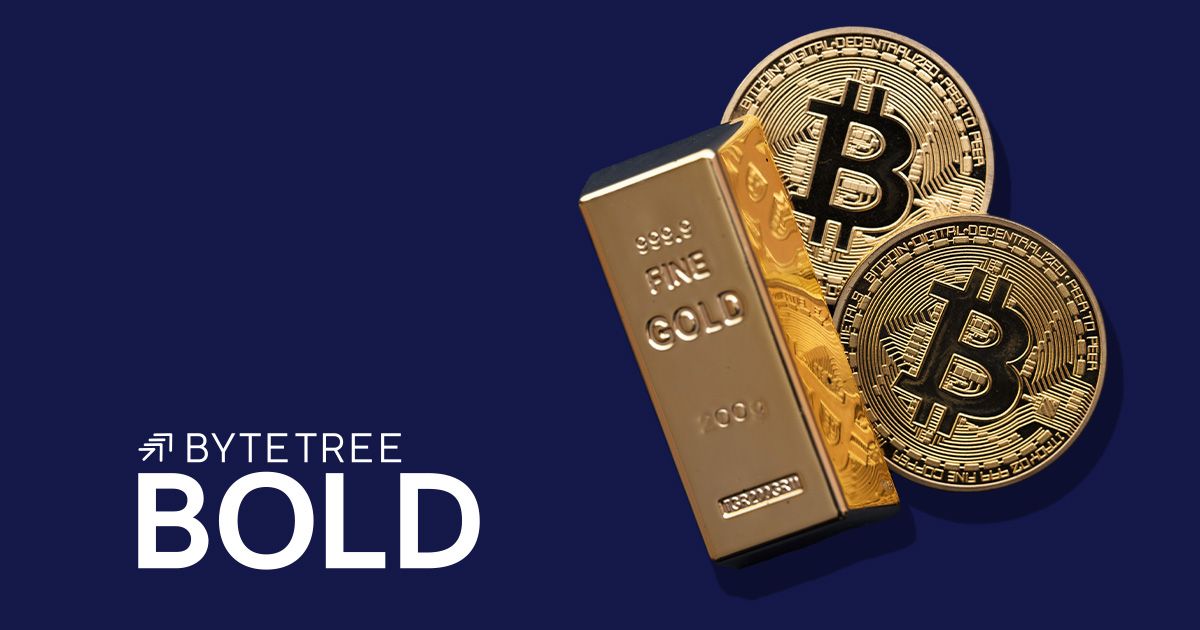 Disclaimer: Your capital is at risk. This is not investment advice.
ByteTree BOLD | December 2022
After a near 15-year bull market, the dollar's fall from grace gains pace, and at times like this, investors head for the exits. Many will buy overseas assets such as equities and bonds outside the dollar zone, while others will embrace alternative assets.
The world's two most liquid alternative assets are bitcoin and gold, which work as a pair. In 2022, gold had the upper hand as it shrugged off challenging markets. In 2023, we would expect that to reverse. After a bleak year for bitcoin, the bubble is behind it as it trades around fair value. Gold, on the other hand, is trading a little rich.
Investors wonder if it's bitcoin OR gold?
At ByteTree, we believe it is bitcoin AND gold.
In our view, bitcoin + gold = BOLD.
The December Chart Book is now available. Access the PDF