Disclaimer: Your capital is at risk. This is not investment advice.
Week 25 2021
Please sign-in to view the latest score on the ByteTree Bitcoin Network Demand model.
The Network demand model remains fully "OFF" this week, as price returns to the $33k level. In last week's update, we noted that the price bouncing to $40k was likely a short-term response to Musk and MicroStrategy. Our view was that the underlying strength of the network was unlikely to support the price. This appears to have played out over the last week.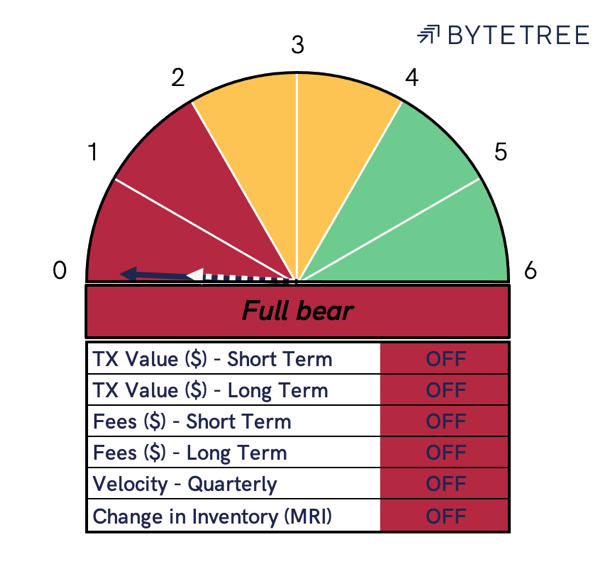 Fees spiked in early April (shown below), shortly after Bitcoin hit an all-time-high of $63,526. This sharp rise in fees created significant congestion on the bitcoin blockchain, lowering its utility as a settlement network in the short-term.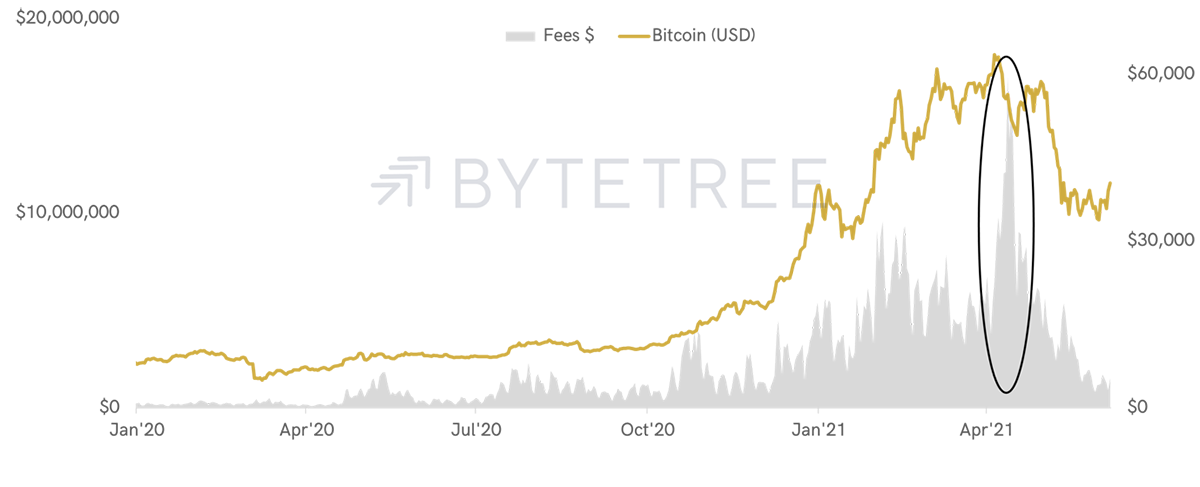 Source: ByteTree. Fees (USD) Vs. Price, Jan'20 to present day.
A similar pattern can be observed over the same timeframe in the 17/18 market cycle. A sharp spike in fees marked the end of the bull run, creating a high level of congestion on the network.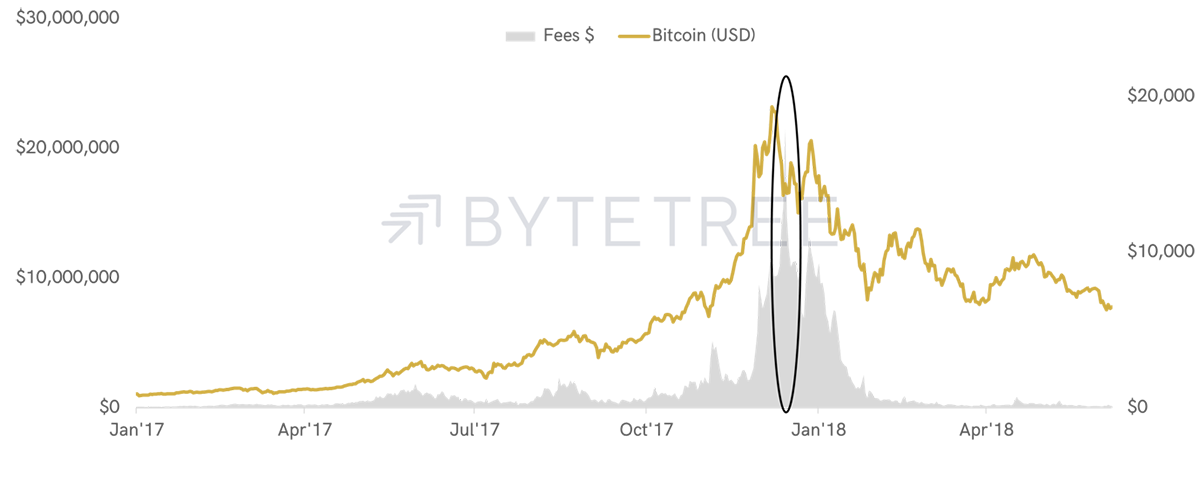 Source: ByteTree. Fees (USD) vs Price, 17/18 Cycle.
Interestingly, fees spiked to approximately 50% higher in the 17/18 cycle than they did during April's all-time-high.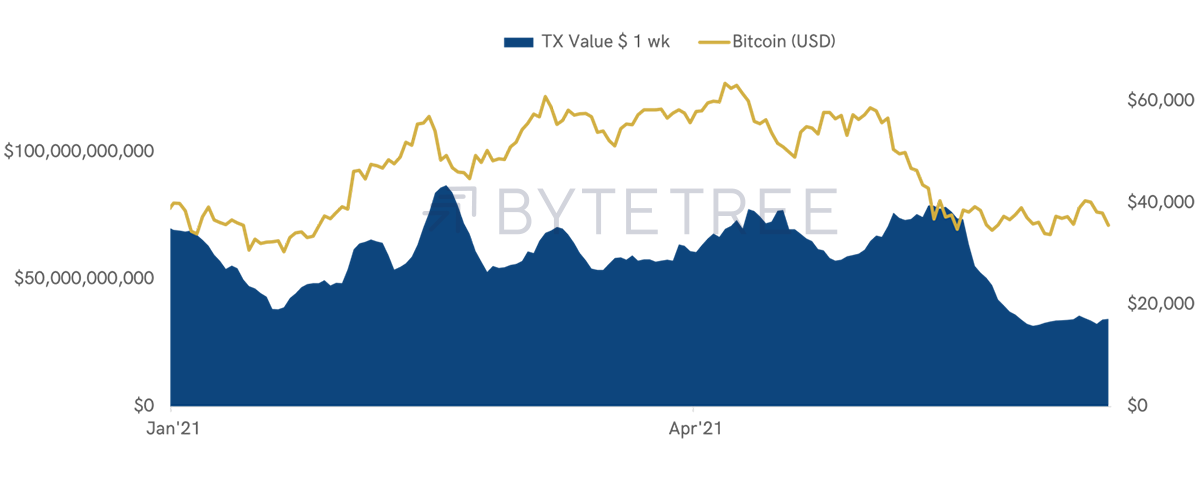 Source: ByteTree. 7-day rolling Transaction Value (USD) vs Price.
The total settlement value, transaction value $, has continued to fall this week along with network velocity. This suggests that demand on the base layer of the network is low and has not responded to the fall in transaction costs.